Content Strategy
This Is How Social Video Is Performing in the UK and Europe
By Bree Brouwer · February 14, 2019
This Is How Social Video Is Performing in the UK and Europe
In general, we talk a lot about social video strategies popular in the U.S. But thousands of creators, publishers, and brands across the rest of the world are on social video, too, which begs the question — how are they performing? What trends are popular in the UK and in various European countries?
We recently addressed this overarching topic in a session at VidCon London. In the presentation slides, we included data from 2018 such as top sponsored campaign deals, most-engaging genres for different generations, and most-watched types of content across countries like Germany, France, and the UK. Check out some of our findings and takeaways below — you can also download the session presentation here.
Key Insights for Social Video Performance in the UK and Europe
Every major European market saw continued growth on YouTube; Italy led the pack with a 32% increase in views, with Spain close behind with a 25% increase.
Media companies and brands in locations like the UK and France turned to YouTube for their 2018 video marketing efforts, while creators gained traction on Facebook in Germany, Italy, and Spain.
Instagram grew exponentially in Europe in 2018, with influencers boasting the most views and with media companies growing their views in most markets.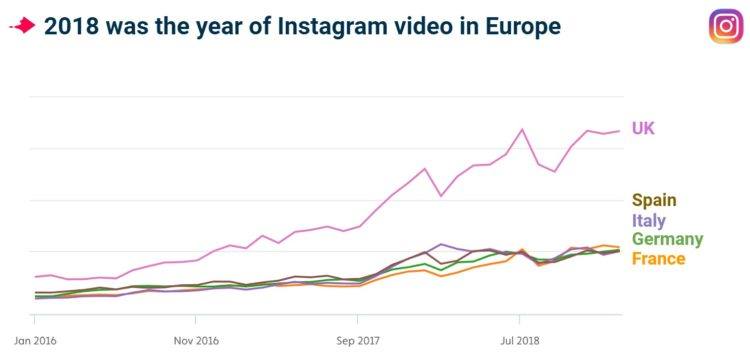 Social Video in Europe: Top Takeaways from 2018
All our data from last year points to the fact that social video isn't going anywhere in the UK and Europe; in fact, it's only growing across most industries and platforms.
Data will be the best way to identify primary opportunities for growth within individual markets and countries.
Digital video publishers are leaving potentially billions of dollars of revenue on the table because there's no clear measurement standard to prove the true reach, engagement, and effectiveness of social video. This is something our new Global Video Measurement Alliance (GVMA) hopes to solve in the coming years.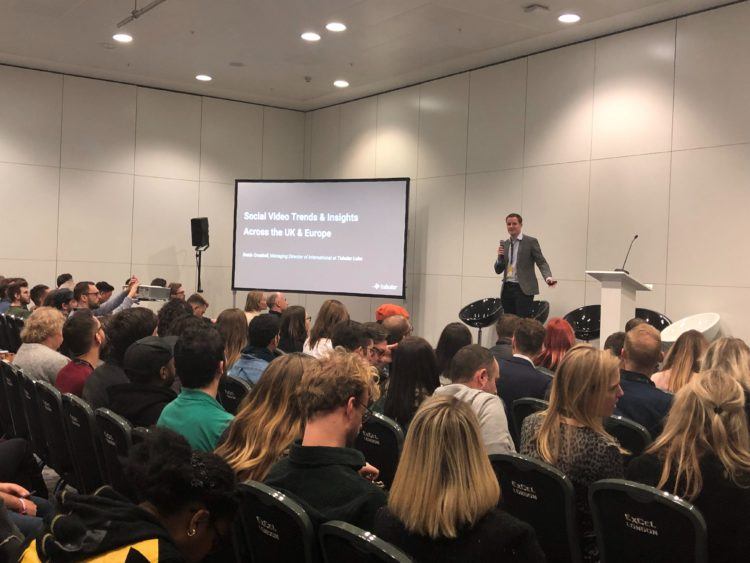 Want to see more detailed findings?
Make sure to download the VidCon London presentation slides here.