Create with confidence now.
You are the creators and defenders of culturally driven ideas that make brands matter in the world. But in today's reality, agencies are caught in a conundrum worthy of a blockbuster thriller. With more competition and less AORs, it's harder than ever to win clients over, and even more so to bring new creative ideas to life. To win, you need to know where the audiences are – then shape where they'll go next.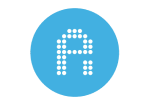 Know what the world is watching,
then create what's next.

Win more
pitches
Leverage Tubular's global, cross-platform data to sell your creative ideas and prove your strategies. Identify the right influencers for your future-clients, well before they do.
Be the pulse
of now
Tubular provides you with a holistic view of what culture is watching so you can identify societal shifts and trends before anyone else.
Make smarter investments for brands
Know where the audiences are, what and who they're watching, to guide video investment and become a true business advisor to your clients.

"Viewers who choose to watch multiple pieces of content are truly engaged. You've shown them content they enjoy initially, provided them with the option to watch more, and they reward you with more watch time and attention. Knowing which creators will hold viewers' attention across multiple videos is an opportunity to win big."
Matthew Ward
Director of Strategy
Portal A

"Data is critical for understanding what of our own product is working, and also for clients what products they should be developing and selling, and which views are good quality views. Tubular Labs helps us refine that data and come up with good quality data that we can put in front of brands, and help the whole ecosystem develop."
Christian Grobel
Managing Director
Social Chain Media