How do you win over consumers in the age of video?
There's no more powerful platform to reach youth audiences than digital video, but in the "Wild West" of digital video, the challenges to brands are many. How do you navigate a complex, multi-platform universe, while partnering with media companies or influencers?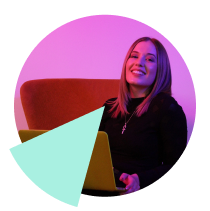 Millennials
watch
2x more social video than linear TV
3x more social video than streaming services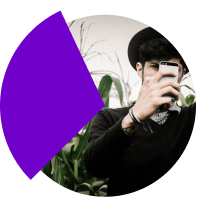 GenZ
watches
5x more social video than linear TV
2x more social video than streaming services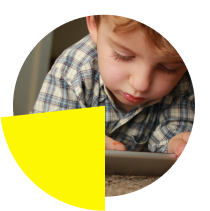 Gen Alpha
will watch
13x more social video than linear TV (prediction)
Future-proof your brand
and your business.

Know your
audiences
Understand the viewers behind the views like never before. Know who they are, what they're watching and what else they're watching to inform your cross-platform content strategy.

Cut through the
noise
Fuel your creative development by identifying content white spaces and opportunities your competitors have yet to tap into.
Find the perfect
partnership
Identify, compare, and select influencers most connected to your target audience, and partner with rising stars before your competitors do.
Invest where it
matters
Optimize your programming and media investment choices to drive reach, efficiency, and effectiveness. Measure and benchmark your branded campaigns to optimize ROI.

"We see the power of video and content for our particular audiences and the proof is in our overall sales and our brand-affinity lift."
Isaac Quiroga
Director - Video Engagement, New Media
Mattel, Inc.

"Tubular helps us shape, validate, and ultimately be more confident in our content decisions. We are able to understand audiences and the content they consume, especially for specific athletes – allowing us to always stay ahead of conversation."
Calum Watson
Head of Sponsorship
Gymshark

"Tubular is a fantastic discovery platform and we use it a lot for benchmarking. With the catalog of videos it is so incredible. The fact that Tubular has invested so much in that infrastructure to make all those 5 billion videos searchable is kind of stunning."
Toto Haba
SVP Global Digital
Benefit