Audience Also Watches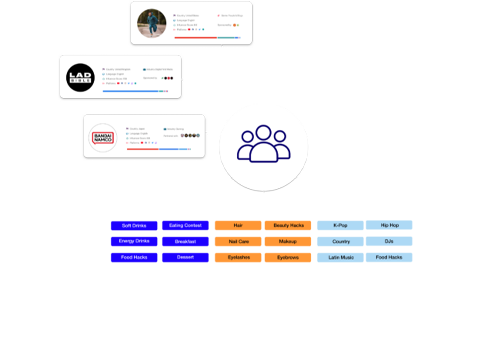 See what else your audience cares about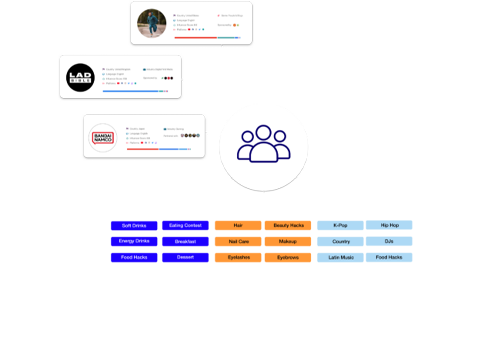 Know your audience's viewing preferences
Do the audiences who view calming social content prefer to watch cleaning videos or coloring book videos?
Audience Also Watches highlights overlapping viewing behaviors so you can discover untapped content and advertising opportunities.
It's never been easier to see what social content resonates with a given audience, whether "audience" is defined by people who view an influencer's channel or by those who watch cooking hack videos.
"We've been able to better target and engage our audience by identifying the content creators most connected to our target audience with Tubular's Audience Also Watches."
                                                                                                                      – Talia Carr, Brand Manager, Spin Master
See what else your audience is watching