The modern audience measurement solution for social video.
Tubular provides an unparalleled level of understanding so you can unlock the value of data and stats and turn them into insights that enable business and creativity.

Now with ecommerce metrics, Audience Ratings provides the link between your audience and their shopping activities. With predictive modeling that allows you to see de-duplicated ratings across YouTube and Facebook, you can find out more about your audience and your competitors'.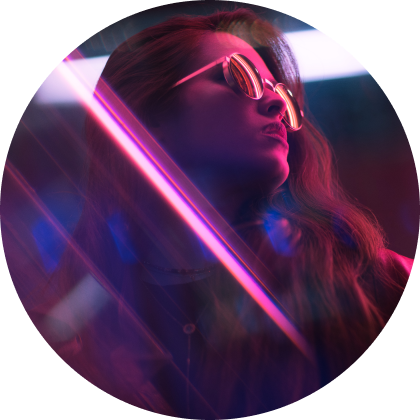 Viewership
Know what an audience is watching with insight into viewers.
Engagement
Use reach, frequency and GRPs to understand engagement.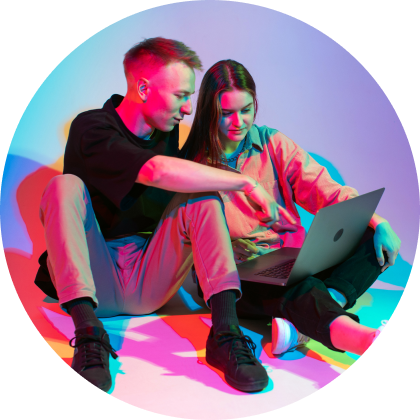 Composition
Plan your media and content strategy by understanding demographics and shopping activity.
Audience Ratings solves the most pressing problems in social video.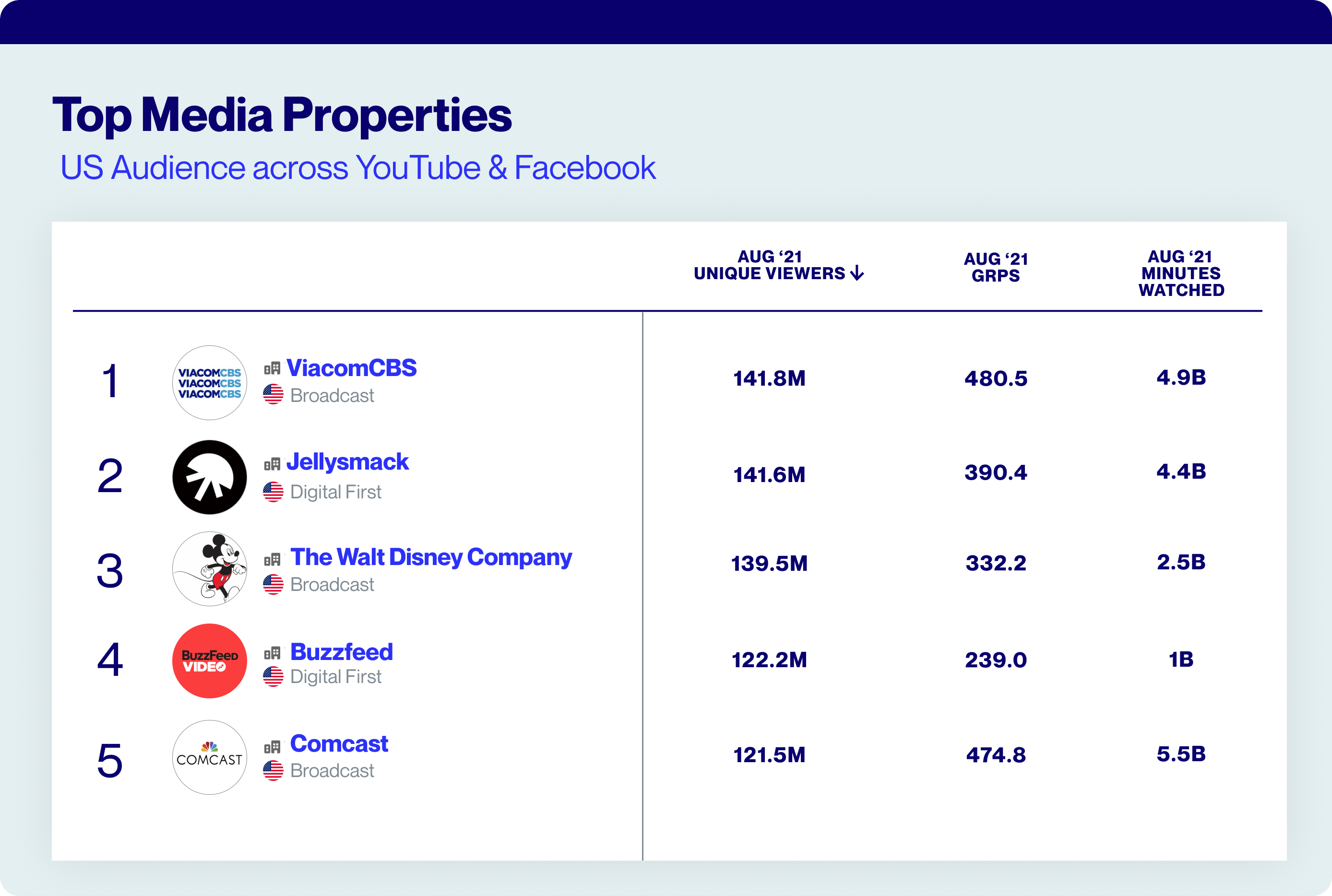 Unlocking Audiences
Two seconds isn't enough time to make an impact.
Audience Ratings measures 30-second views, because quality viewership is more valuable.

Subscribers and page likes aren't true indicators of audience size.
Audience Ratings proves who is actually watching, so you only pay for who you reach.

Viewers engage on multiple platforms.
Audience Ratings de-duplicates viewership, so you can plan with accuracy.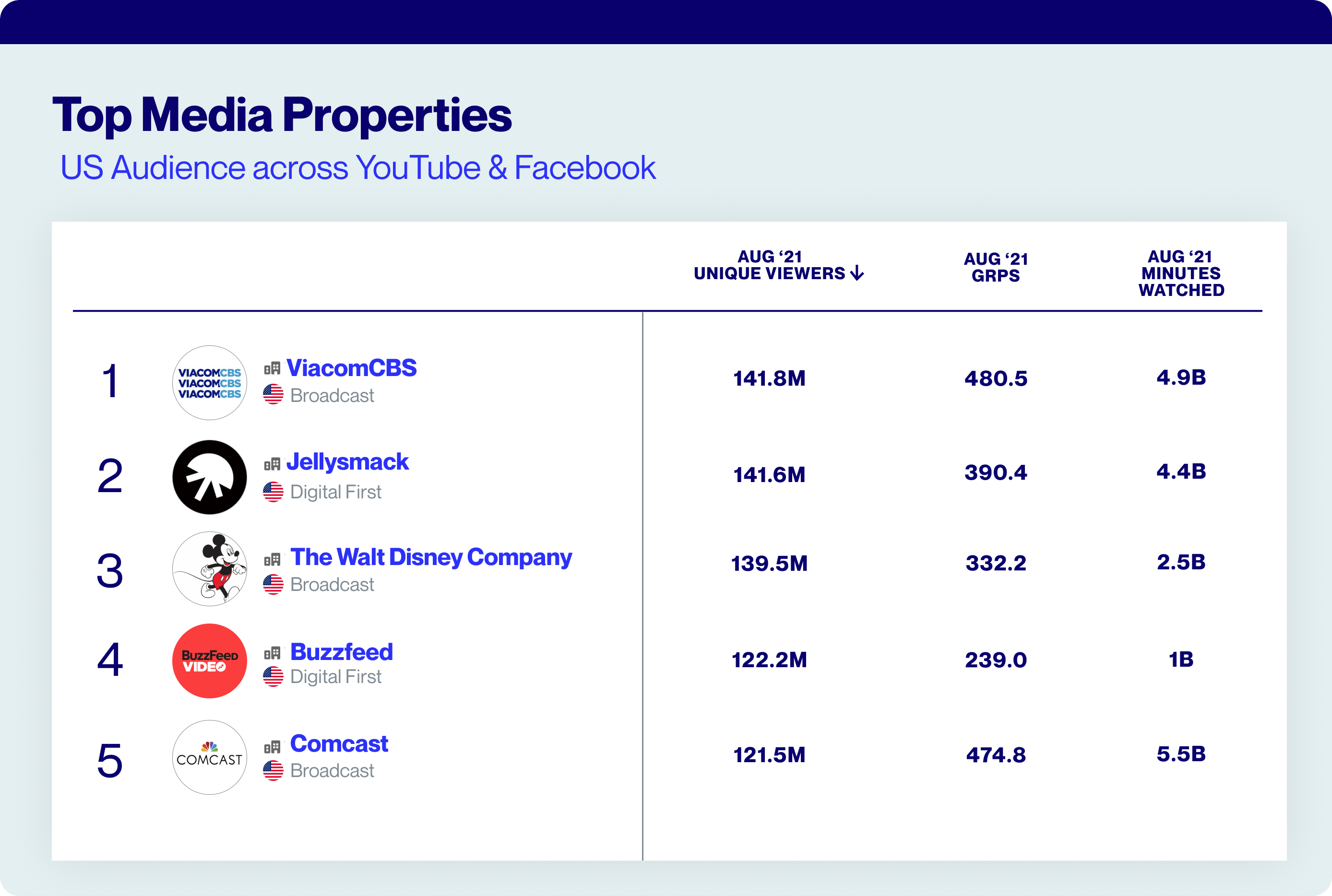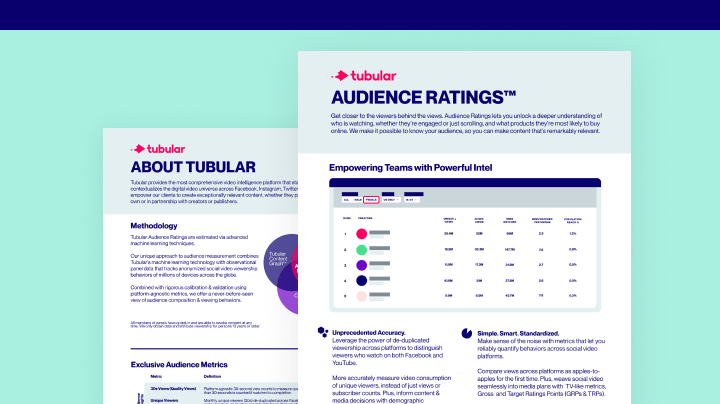 Need more info?
Grab our two-page overview to learn more about Tubular Audience Ratings™
Download the overview