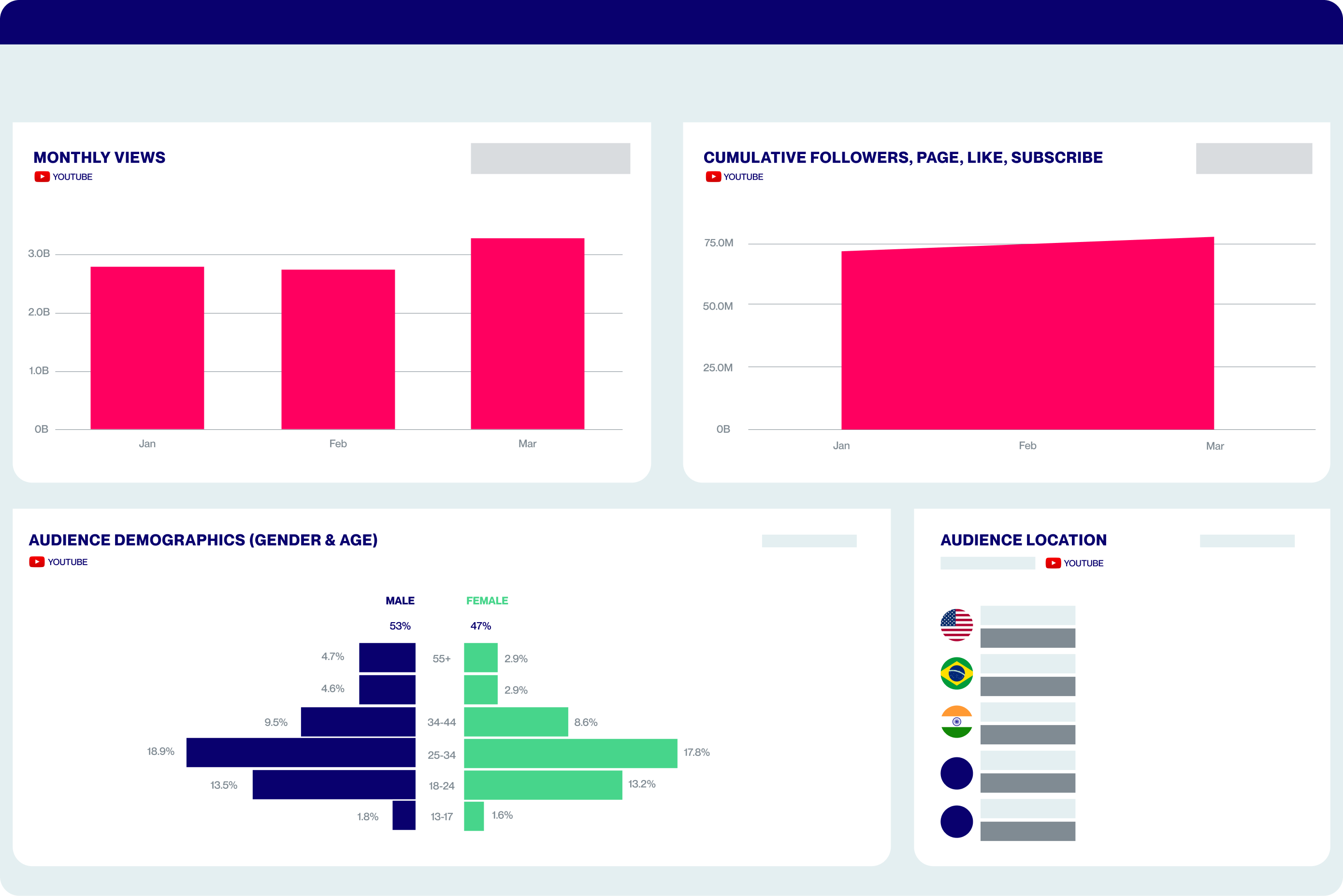 How do you pick the right partner from a sea of millions?
There has been an astonishing growth and interest in sponsored video content. But with over 16 million options to choose from, how do you know your partner is the best choice for you? How do you identify rising stars before they become stars? And how do you know who is sponsoring whom across a crowded landscape? You need to draw from a comprehensive source of truth that provides answers easily and quickly to inform your business decisions.
Close more deals, increase ROI,
and create winning partnerships
Close more
deals - faster.
Prospect across all disclosed sponsorships in the social media-scape to see who your competitors are (or aren't) winning deals with.
Quickly identify
rising stars.
Easily surface trending influencers – macro, micro, specialized, and everything in between – that open up novel, high-affinity audiences.
Position for
greatness.
Easily benchmark to find your cross-platform or niche wins. Create more compelling pitches to advertisers.
The world's most comprehensive sponsored content data solution
1.3M
Sponsored Videos
400K
Campaigns

180K
Brand Sponsors
115K
Content Partners

"We've been able to better target and engage our audience by identifying the content creators most connected to our target audience with Tubular's Audience Also Watches."
Talia Carr
Assistant Manager, Social Marketing
Spin Master

"We use companies like Tubular to figure out how much coverage we are getting from the entire space in general and how does that compare to our competition. Then we use those insights to identify which creators actually help us move the needle more. Or, in some cases, which creators are advertising our competition more."
Toto Haba
SVP Global Digital
Benefit

"Tubular has earned us well into the millions of pounds of revenue. It enables our sales team to know how to pitch when they go in so they're not going in blind and ultimately Tubular helps us win the big campaigns."
Jamie Bolding
CEO
Jungle Creations