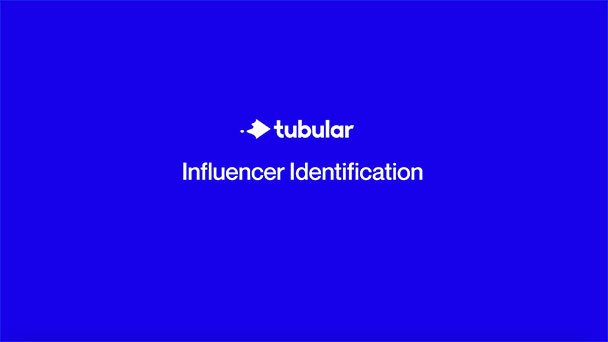 Find influencers that reach and engage your target audience
Tubular lets you discover content creators and evaluate potential partners that resonate with your viewers. Unlike other solutions, Tubular offers performance data on virtually every creator in the social video universe, whether they work with us or not.
"Our team loves that Tubular provides so much data on the audiences behind the influencers so we can be confident in our partnerships. We can't get this anywhere else!"
Director of Media Operations, Masterworks.io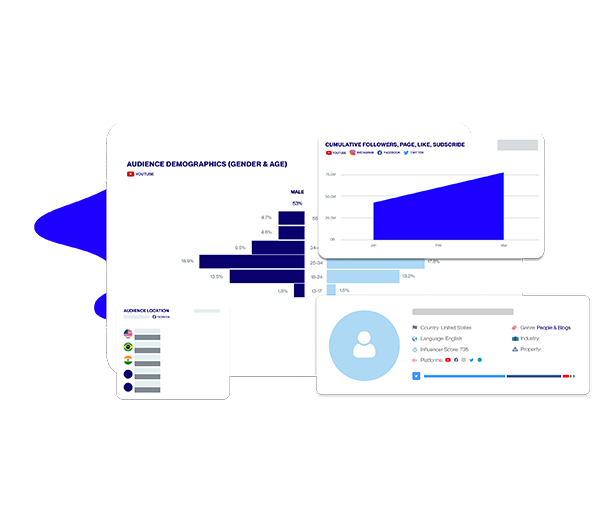 Find influencers faster
Streamline your search. Save time by efficiently narrowing down a target list of creators that meet your marketing campaign objectives, no matter how niche or broad your criteria.
Review virtually any influencer. Want to find the next rising star? It helps to look at the full universe. Some solutions limit you to their network of creators, but Tubular measures audience and content performance for the most creators across YouTube, Facebook, Instagram, Twitch, and more.
Experience required. Make data-backed decisions on which influencers to work with based on their past sponsored campaign performance.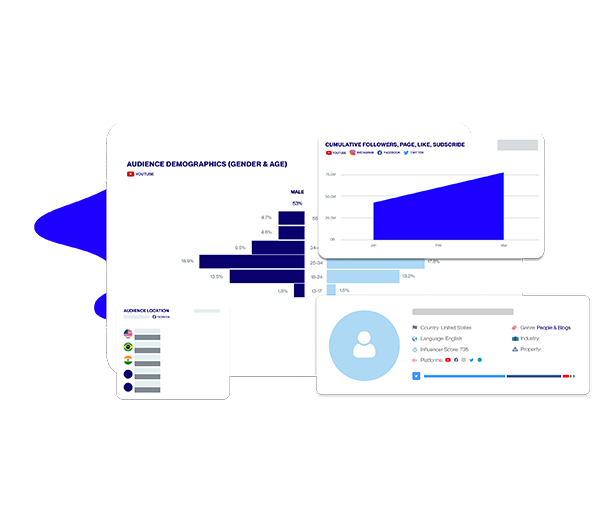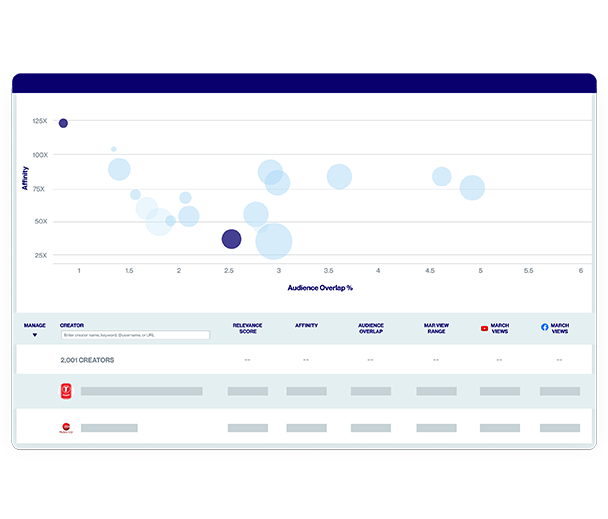 Choose partners wisely
Prioritize their favorite creators Focus on the influencers your viewers love to watch. Tubular makes it easy to surface influencers that have a large overlap with your audience.
Cross-platform measurement. Stop pulling data from multiple platforms and simplify your review process. Objectively compare influencers with cross-platform metrics on viewership, engagement, follower growth, and demographic data all in one place.
Forecast performance. Nobody can predict the future, but you can estimate it by using benchmarks in your planning. Set realistic campaign objectives for influencers by comparing their performance relative to industry or platform averages, or against any other competitive set.
Explore Audience Also Watches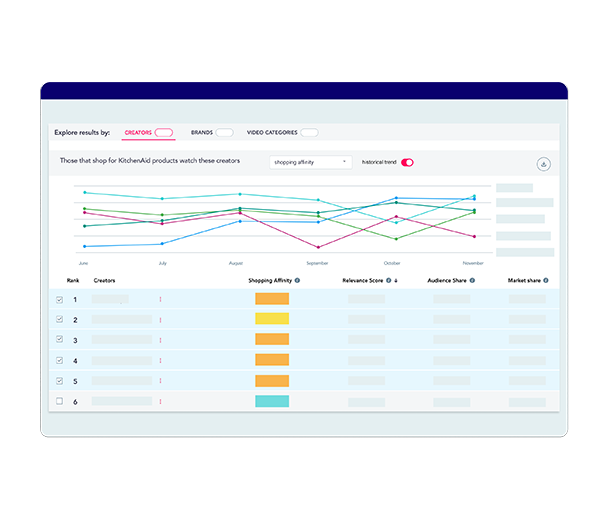 Measure ROI
Quantify influence. Prove the true impact of your campaigns without relying on proxy metrics and affiliate links. Measure how creators actually drive consumer behavior by connecting social video views to off-platform actions such as search, website visits, and online shopping.
Flexible reporting. Create custom reports and dashboards so you can view campaign performance at-a-glance, or keep tabs on just about any creator in the social video universe.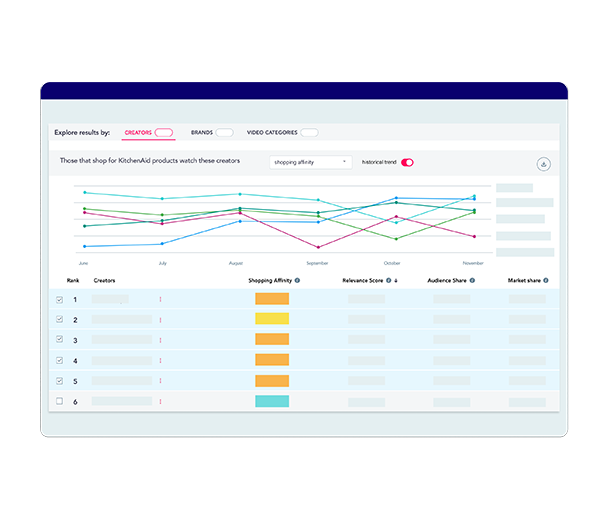 Need more info?
Uncover the insights to mature your influencer marketing strategy in our one-page overview.
Download the Overview