Know what the world
is watching.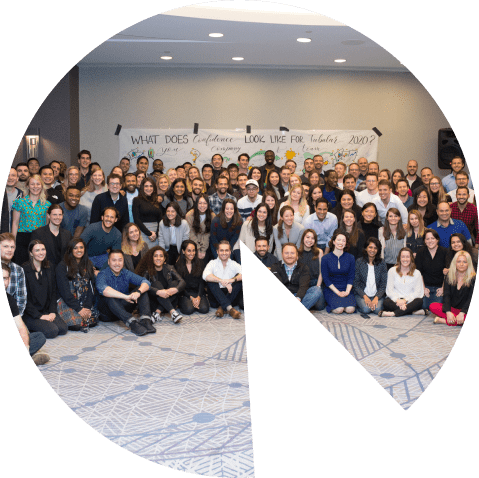 Join us in empowering an entire industry to
create with confidence in the age of video.
See Open Roles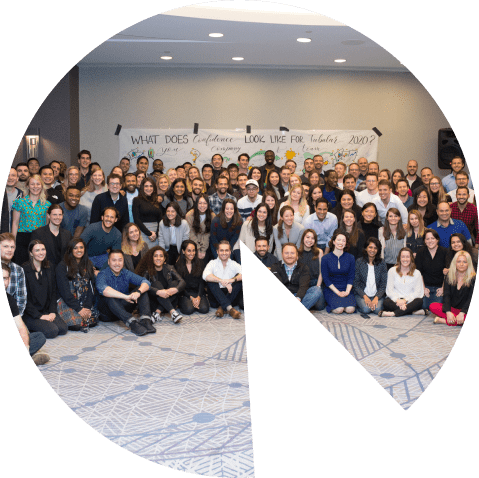 "At Tubular, we want you to have the best professional experience of your life - so you can invent great things, make lifelong friends and feel challenged and fulfilled."
Rob Gabel / Founder & Board Member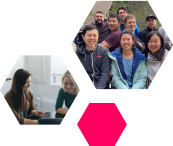 Product
Innovate at the speed and scale of digital video in a way no one else is doing
Video is the communal fire for the modern era—a place where billions are sharing and connecting every millisecond. Our products are making sense of this exploding universe in a way no company has done before. Being part of our mission means establishing a new standard for the modern era.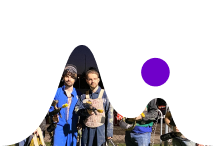 Customers
Empower the leading, most ambitious companies in the world
We are honored to call some of the biggest names in media, publishing and marketing our customers and partners—from Ellen, Vice, and BuzzFeed to Viacom, Mattel, Twitch, and Activision, to name a few. Helping them navigate and win is a big responsibility, but also an incredible opportunity.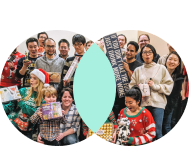 Team
Join a team who cares deeply about achieving great things—together
We are a team of growth-minded owners from across the globe. Fearless thinkers, evangelists, curious data scientists and passionate creators who are solving the biggest challenges in media, publishing and marketing. Our tribe needs your ideas!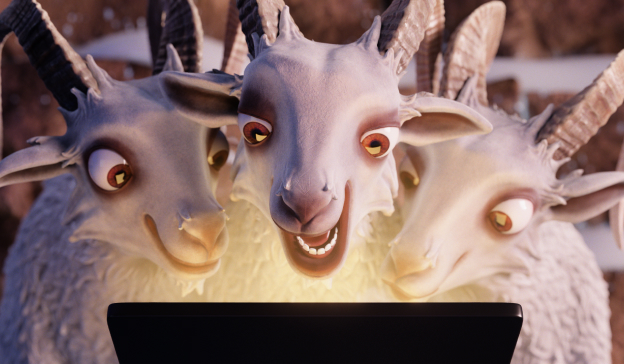 Why video, why now
As audiences shift away from linear TV, digital video is accelerating at the speed of culture. It's where billions are connecting, sharing, learning and exploring every millisecond. But it's also a fragmented and complex ecosystem where brands struggle to invest and publishers struggle to monetize. Our teams and products are making sense of it in a way no company has done yet. We are not only defining the market, we're enabling our customers to succeed in it. Our mission is simple, though not an easy one. Our people are critical to its success.
A culture like no other.
There are a lot of great companies out there, but at Tubular, we like to think that our culture is like no other. We are not just global, we are truly multicultural and multilingual. We don't just accept our differences – we celebrate them. Because at Tubular, people are everything. We are growth-minded owners on a winning team, and that's what unites us.
People here are hungry to learn, grow, and help one another. That means no ego, a lot of humility, empathy, and a genuine effort to make an impact. Leaders at Tubular want to hear from their team, encourage innovation, and ideate at every level. We see setbacks as opportunities to learn, then rise above. We believe openness and transparency is the only way to get things done. It's how we make amazing things happen together.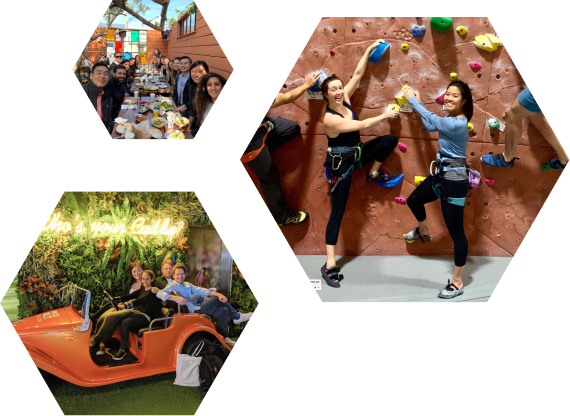 Lauren Magistro
Customer Success
There is very little ego, a lot of humility, and a genuine effort across the board to try and create something impactful to the world of online video. Having that community of people who believe in you and are rooting for you makes it easier to take risks.

I enjoy working here because I feel like I am surrounded by people that I can learn from, personally and professionally. It also makes me proud to say I work at Tubular because of the position we hold and OUR unique offering.

Diego Romero
Customer Success
We care about each other as a team and we take care of our customers together. If you ask any customer, they will point out how genuinely good they felt when connecting with us, and how sharp-witted people at Tubular are!

The best part of working at Tubular is the people: the team is collaborative, intelligent, and continuously learning and growing. There's an amazing startup energy and a drive to build high-quality solutions for our customers' challenges. I've enjoyed the culture and the mission to add much-needed transparency to the complex world of social video!

Everyone here has their eye on the horizon. My team and I understand how much value better measurement brings to the video industry, and it makes us all long-term players.

Shelby Kisner
Insights & Strategy
The team is quick to listen, eager to help, and also willing to let you try something if it's a great opportunity for you to grow. Growth and development are a priority here over playing it safe and holding people back.
Engineering at Tubular
Make useable
data, make
data useable.
---
Uncompromising trust in our systems.
---
Delightful experiences for
all users.
---
Innovation at the speed & scale of digital video.

Kevin Le
Senior Engineer
"We are empowered to define our own objectives and have a clear vision of how to improve people's lives. We're not bogged down by chain of command. We optimize for learning, and we want people to push boundaries and take on challenges in new areas. And we really do it! You don't get that opportunity at a lot of companies."

Charmie Maniar
Engineering Manager
"When I shared my career goal to become a manager, I got a lot of mentorship and training from Engineering and HR leadership, and the chance to try it out for 6 months, no harm, no foul. I feel so supported and happy to have achieved my goal of becoming a manager."

Anwar Hahn
Senior Engineer
"Our tech is really interesting. There are so many pieces that fit together in different ways, from Typescript to Jasmine to Python Tornado, MySQL and Elasticsearch... the list goes on. We're using open source technologies, and creating longevity in our skillsets. It's never boring!"

Louis Yang
Data Scientist
"It's really exciting to join a disrupter. I'm working on applying natural language processing and other machine learning techniques. We work on very technically challenging questions and I've had many opportunities to progress my technical skills."

Dmytro Popovych
Engineering Manager
"We are constantly thinking about the bigger picture. We are trusted to provide important features to improve our business outcomes. I enjoy having this kind of influence at Tubular."
Employee-first benefits
Including 401K, and 100% paid insurance (including short-/long-term disability, life, vision, dental, health) for employees and their families.
Pro-family policies
100% paid leave and parental support throughout the pregnancy post-partum and bonding for both birthing and non-birthing parents.
Commuter perks
Free monthly passes for the public transportation options across our 
global locations.
Lunch on us!
Free lunch every day, plus all the snacks and drinks you'd want to get through the day.
Flexible time off
We work hard for our teams' and company's success. We also respect personal needs to disconnect, travel, spend time with friends and family. Enjoy your flexible time off.
Celebration & education
Team building. Training and mentorship. Happy hours. Community events. Cookies! We want to celebrate and empower our people and community to be the best versions of themselves.
Video is global.
So are we.
We're proud to be located in some of the most dynamic neighborhoods around the world. From our global HQ in downtown Mountain View, to our customer-centric offices in Downtown San Francisco, NYC's Soho, LA's Culver City, Central London, Kyiv, and Singapore, Tubular is everywhere video is.
Mountain View
Our global HQ is home to our diverse engineering, product, finance and people teams.
New York
Our sales and customer success teams are located in the dynamic Soho neighborhood.
Los Angeles
Our sales and customer success teams are located in the heart of Culver City.
San Francisco
A downtown hub for our marketing, product, and field teams.
London
Our European HQ, home to sales, customer and marketing teams, in the heart of the city.
Kyiv
Our dynamic Kyiv team powers our engineering infrastructure and data systems.
Singapore
Our most recent Tubular location lies in the heart of downtown Singapore.
Tubular gives back
Tubular has helped our employees support the following charities:
A Home Away From Homelessness, Alzheimer Society of Ireland, Big Brothers, Big Sisters of America, Autism Speaks, ACLU, BCYL, SPLC, Elephant Nature Park in Chiang Mai Thailand, Farm Sanctuary, Food Empowerment Project, Giraffe Conservation Foundation, Help Hope Live, St Judes, Juvenile Diabetes Foundation, Lighthouse Relief, Médecins Sans Frontières, Mt St Michael Catholic School, Nahni Kali, Planned Parenthood, The Trevor Project