Social Video Listening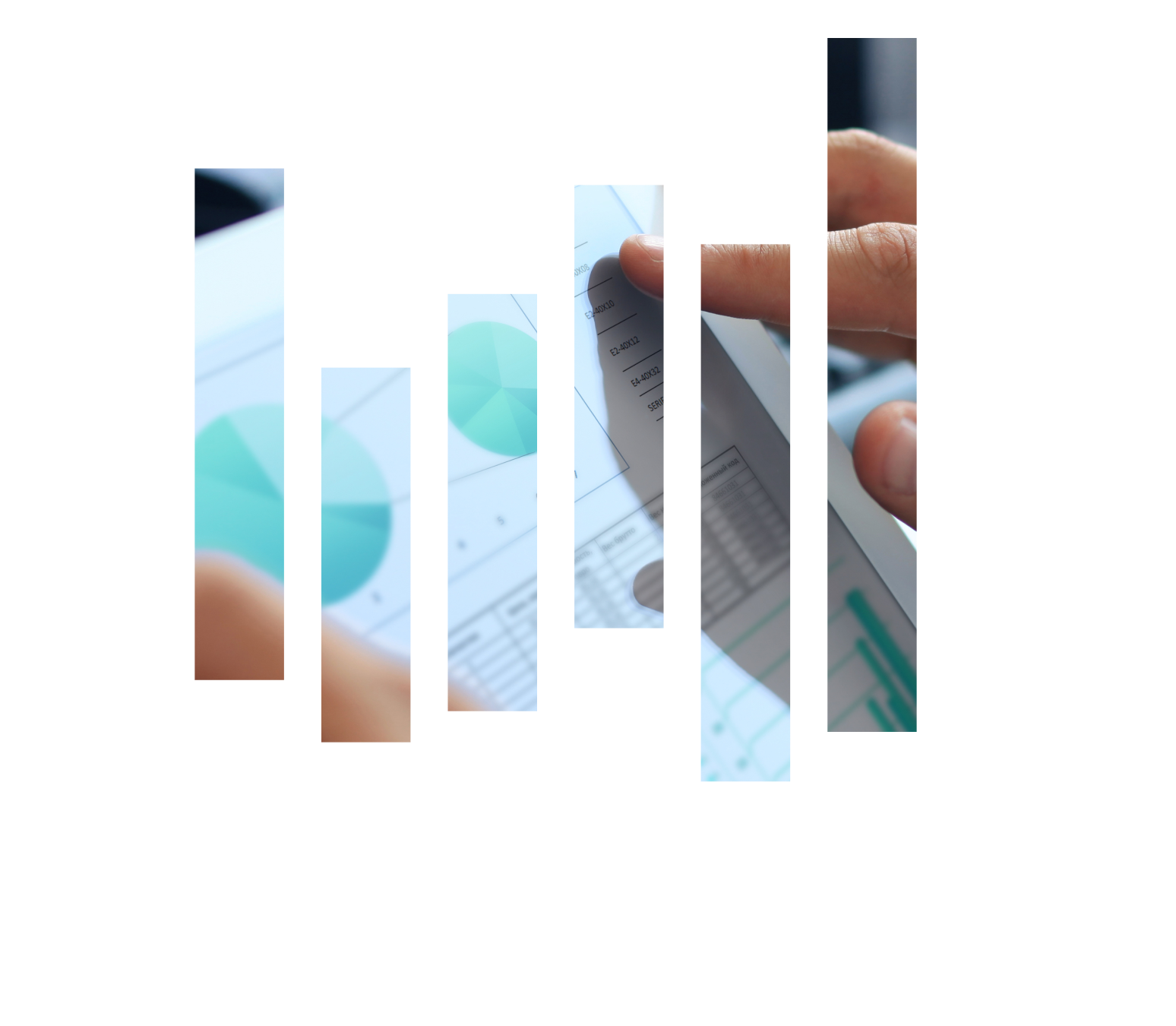 Monitor your brand mentions in videos
across social platforms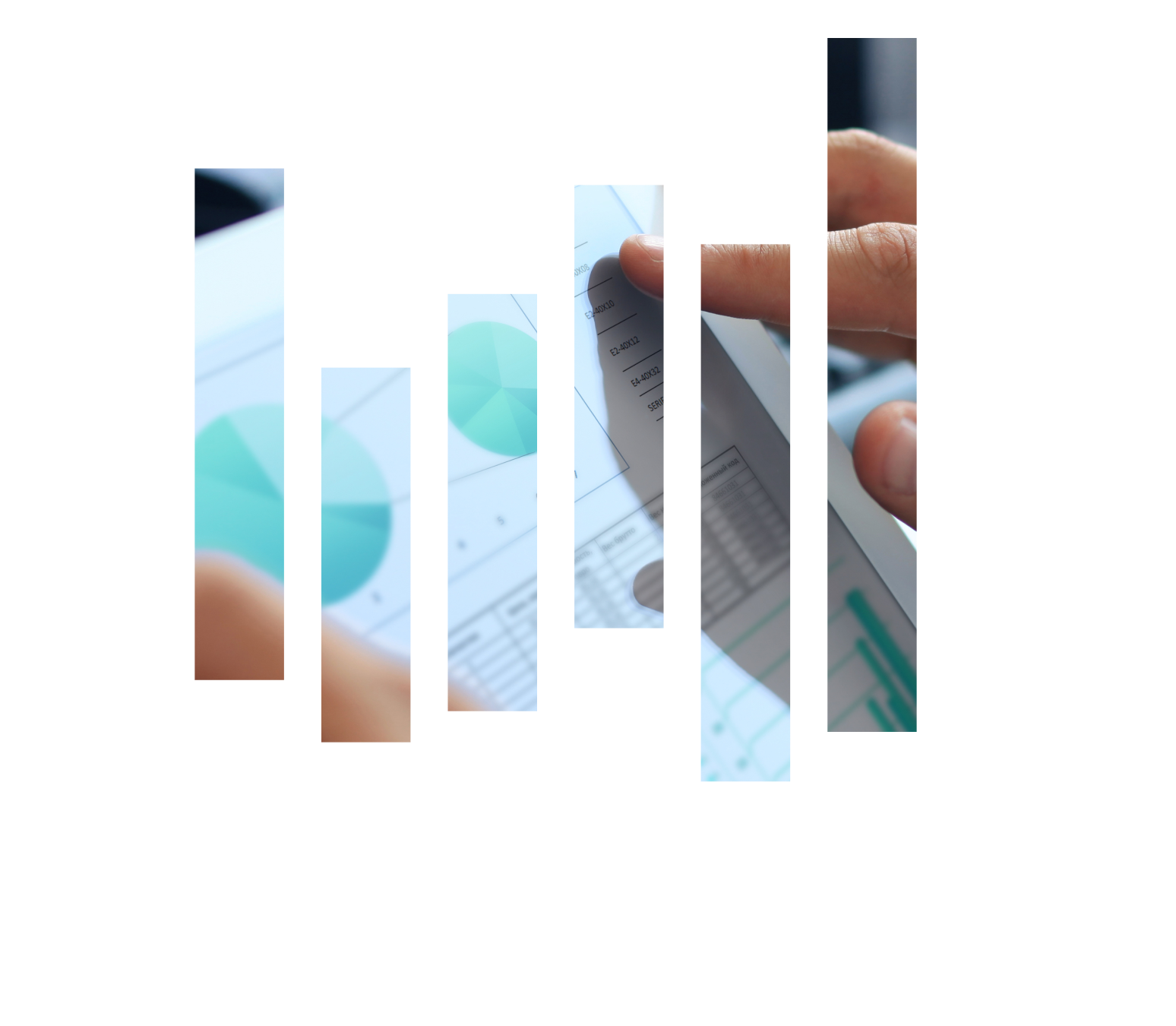 Stay on top of your brand's reputation on social
Brand reputations can be built (or broken) on social media, and savvy PR & Marketing teams stay on top of your brand mentions to spot potential crises before they go viral.
Tubular delivers social listening tools that let you know exactly how your brand is showing up on the fastest growing social platforms. And unlike tools that show sentiment on static posts, Tubular's searchable video database lets you easily keep tabs on user-generated videos that mention your brand and lets you uncover the interests and demographics of the audience who watches them.
"For Walmart, listening to customers across all touchpoints and mediums is critical. As conversations rapidly shift to user generated video content on emerging platforms like TikTok, social listening specifically for video plays a key role in keeping pace with what is important to our customers and understanding how we can better serve them."
Angela Palladino
Sr. Director of Strategic Insights & Analytics
Walmart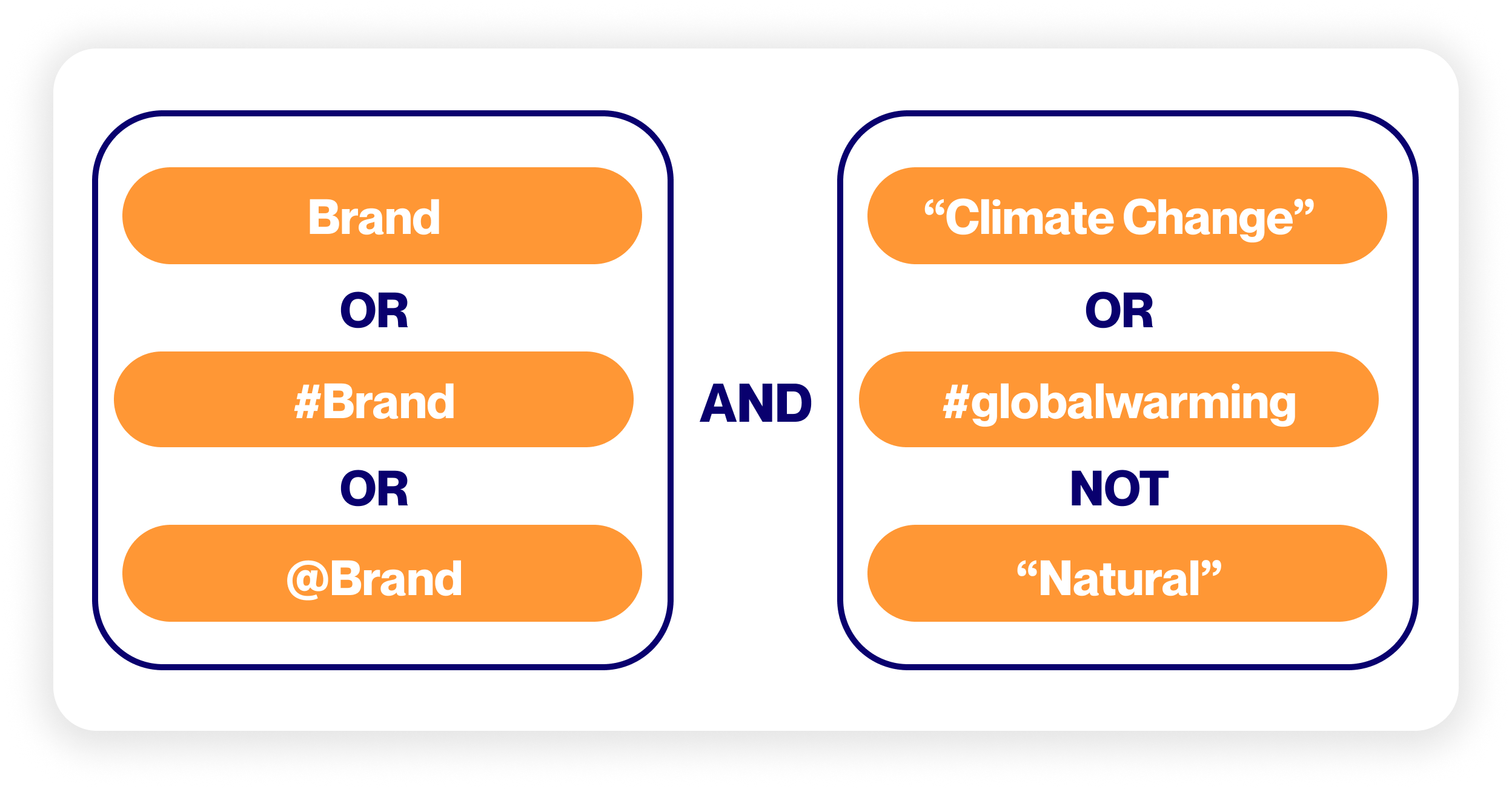 Explore videos that talk about your brand
Create boolean searches for keywords, hashtags, and brand mentions to find user-generated videos that mention your brand.
Create at-a-glance dashboards to help teams easily monitor daily viewership trends and video uploads.
Stay on top of trends and quickly identify top videos and creators driving viewership about your brand.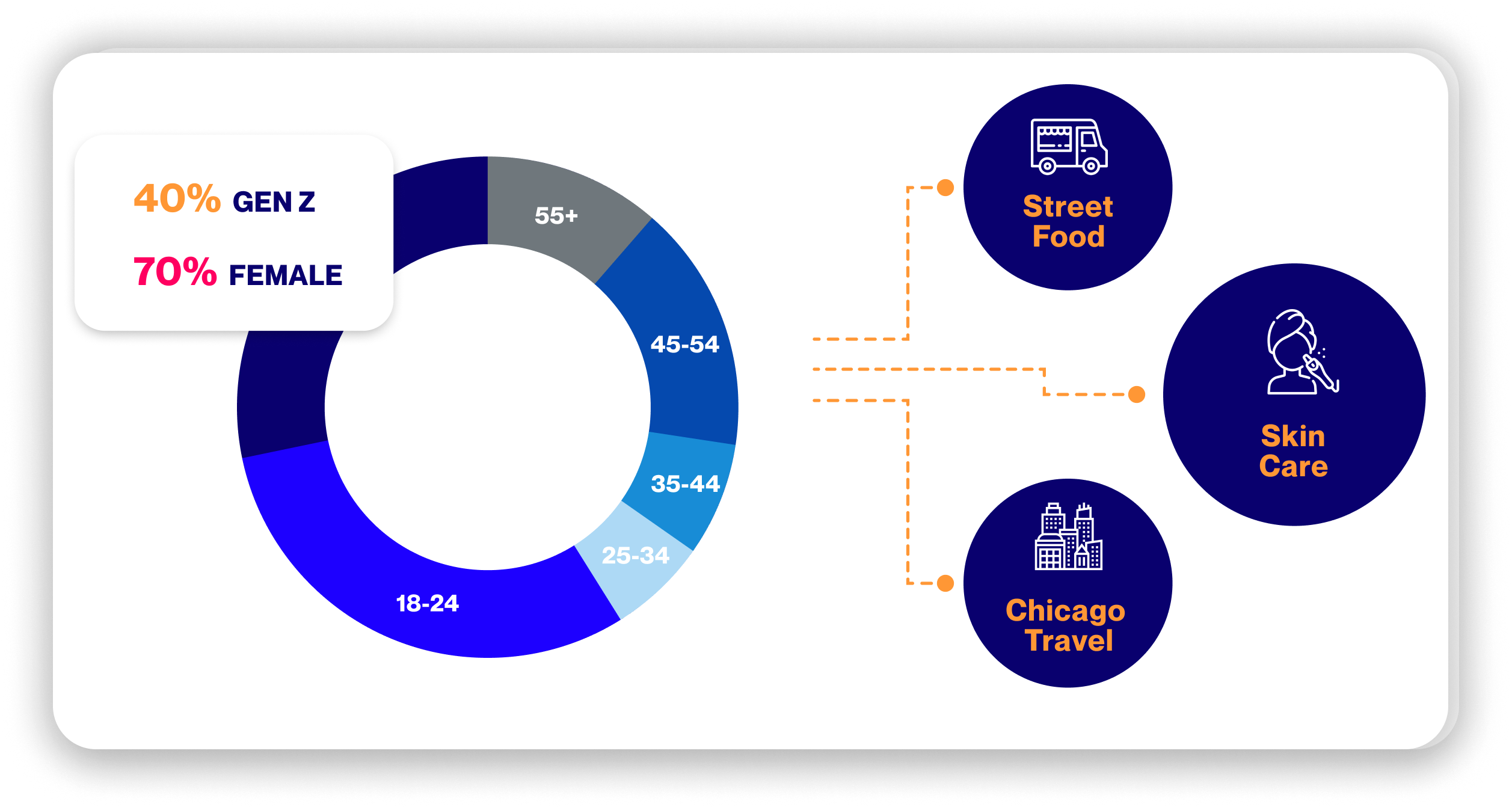 Analyze audiences that watch your earned and owned content
Once you identify the creators and videos that mention your brand, easily uncover age, gender, and geographic demographics of viewers so you know the best way to respond.
Discover what matters to the audiences that watch content about your brand. Uncover other creators, videos, and video topics your audience is watching on social.
View the holistic impact on your brand. See how influencers that feature your brand are driving off-platform behaviors like shopping, searching, and website visits.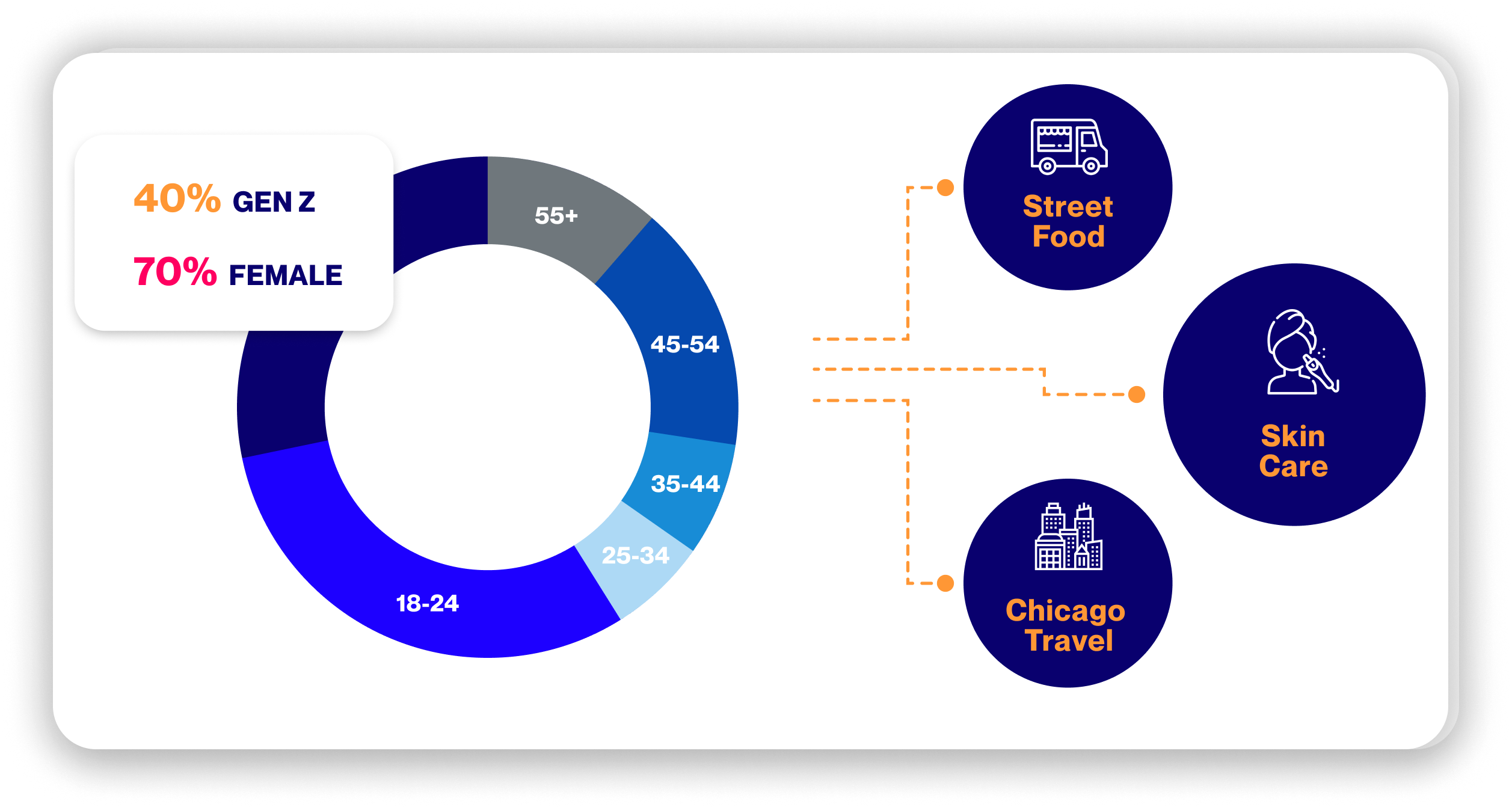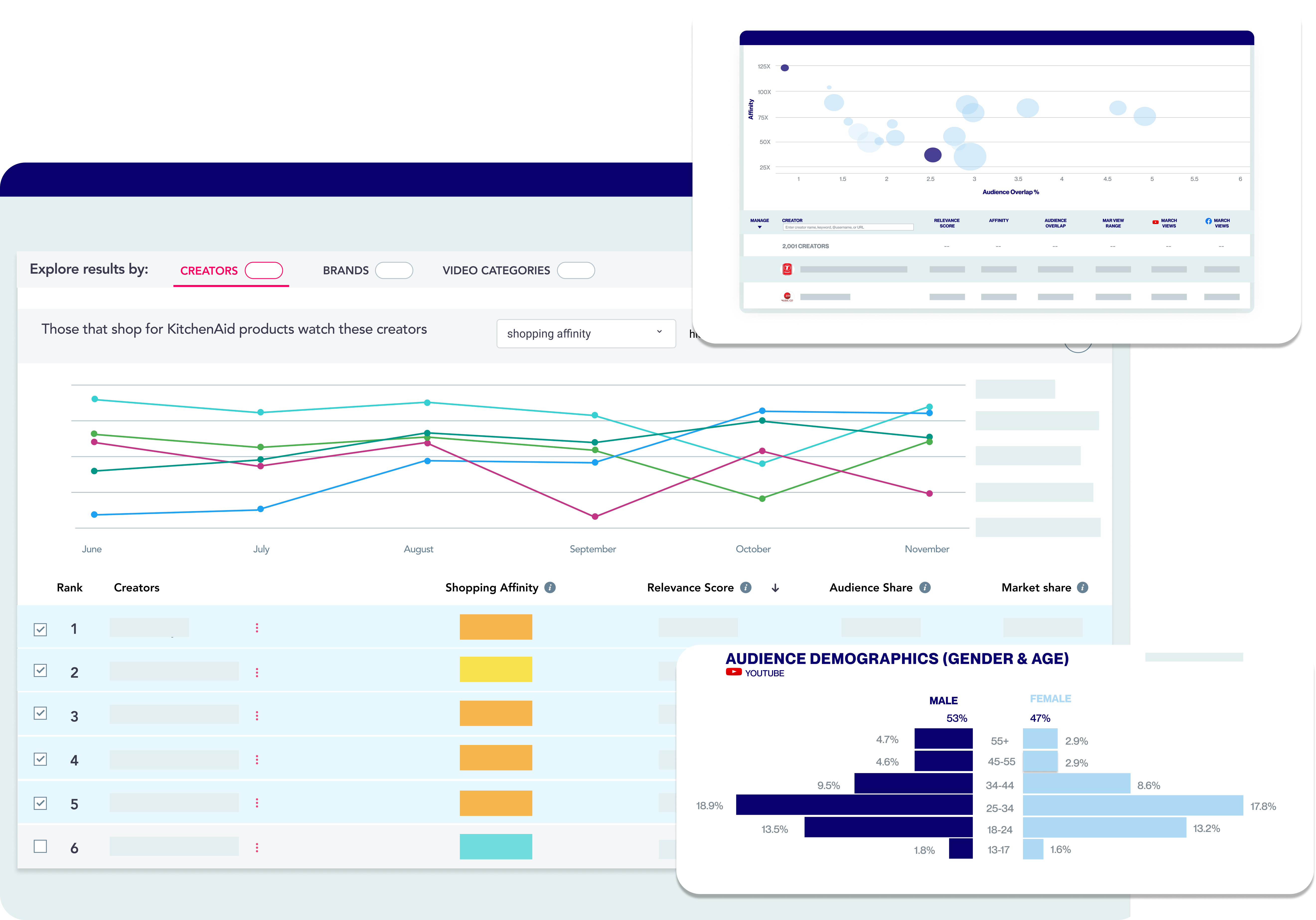 Discover correlated viewing interests to determine trending topics related to your brand
Find the top trending hashtags, videos, sounds, and video categories that are relevant to your brand.
Determine which user generated content that mentions your brand is driving the most views and engagements across social platforms.
See what videos, creators, or video topics audiences are watching after viewing content that mentions your brand so you know where else you can reach them.
Social Listening for Video: Audience Analysis of the Silent Majority
Download the report to learn about best practices and strategies for tapping into the silent majority of your target audiences.
Download Now