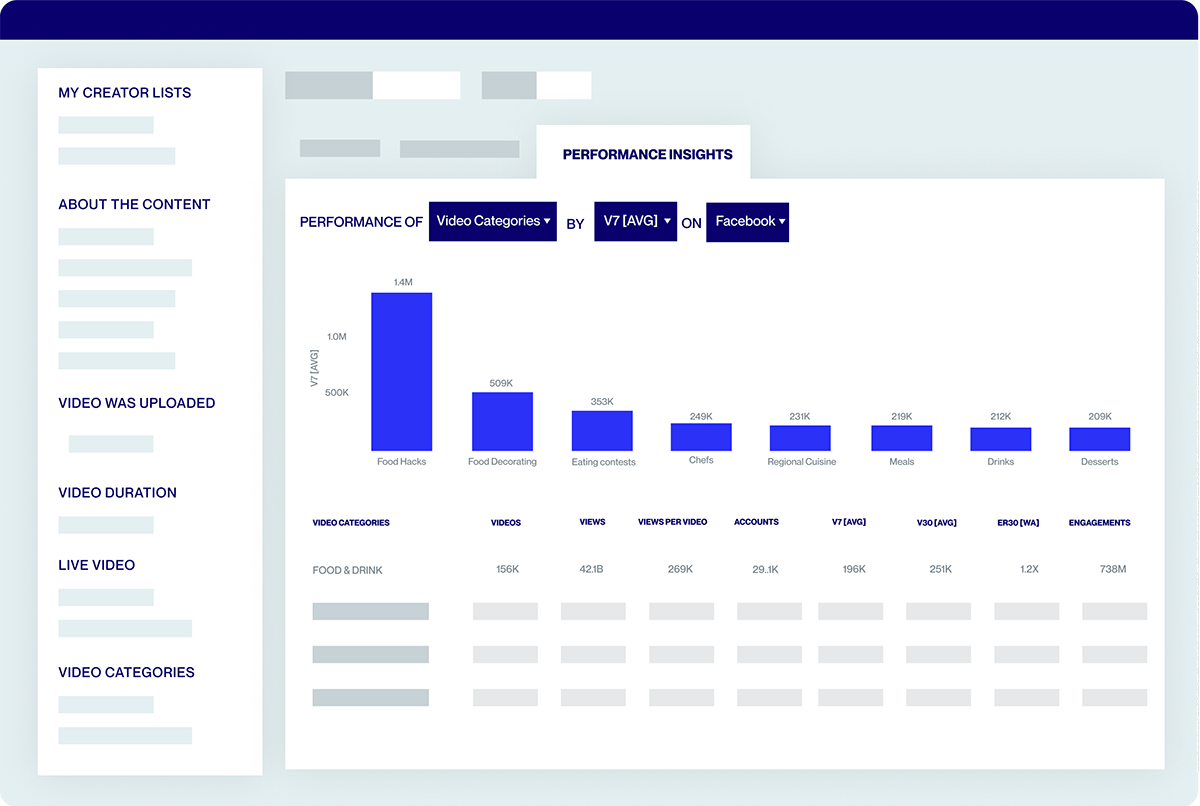 How do you break through the noise?
With 18 years' worth of content being uploaded daily from every source imaginable, media companies and brands are struggling to find new ways to own and prove digital video audiences the way they have with established media, such as TV. In a space with no barriers to distribution, the only competitive advantage is powerful data. To capture the attention of billions across the globe, you need to know what the world is watching.
The clarity you need to rise above
Bring clarity to your content strategy.
Bring the world's best ideas and tactics to your content strategy by knowing what the world is watching across 4B+ videos and 16M creators – classified, organized, and measured via machine learning algorithm.
Optimize content packs for your RFPs.
Harness the best ideas relevant to your target vertical by using predictive performance data across thousands of video categories to understand and pitch high-performing content to brands.
Understand your target audience.
Peek into the minds of your target audiences by understanding who they are, what content of yours they watch, and what else they also watch. Create more engaging content that will capture and engage them.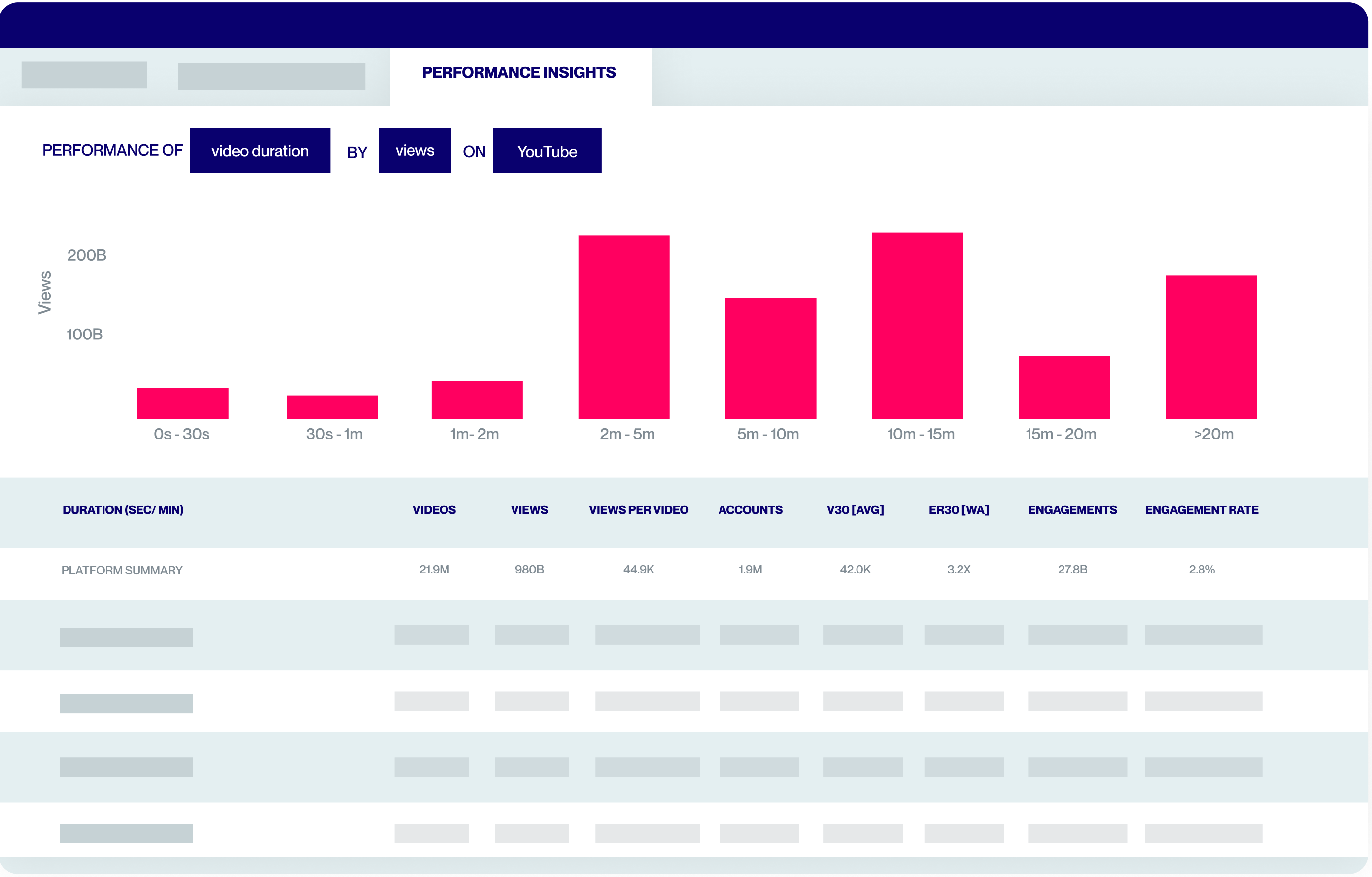 The unparalleled leader in video measurement and contextualization
Cross-Linked Presences of 16M Video Creators
4B+ Videos Measured on 5 Different Platforms
1500+ Video Categories
50M+ Videos Classified by Categories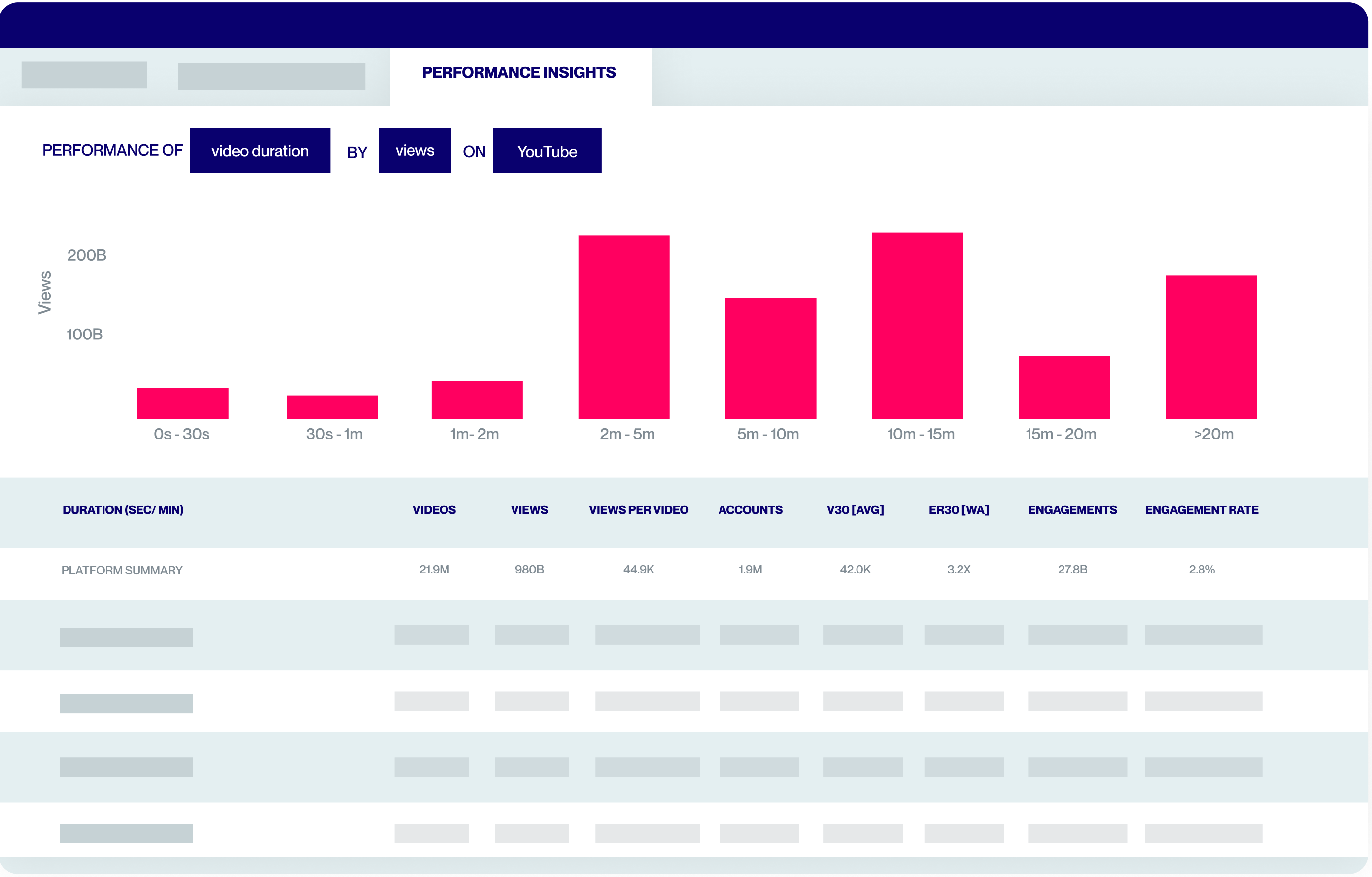 Tubular helps us measure our station video performance, identify our best performing content, and stay on top of market trends. We consider it a valuable solution in managing our digital video business.
Jocelyn Lee
Director, Digital Business Development
HEARST

With Intelligence API, we consolidate performance data from disparate video platforms and quickly distribute metrics of success across teams globally. Now, instead of cobbling data, I can concentrate on what the data can do for us.
Nabila Kabir
Senior Data Analyst
VICE MEDIA
Using Tubular's Video Categories allows me to surface top-performing videos in specific categories that were previously obscured and analyze within specific video segments for whitespace opportunities to assess for Viacom.
Stephen Reader
Senior Manager of Analytics and Insights
VIACOM