In Part I of our Social Video Predictions, we discussed shifts in influencer marketing, audience collaboration, and leveraging niche communities. In Part II, we'll discuss content types and emerging technologies.
Continue reading to understand:
What the future holds for short-form content
How live shopping offers convenience for consumers
What virtual reality can do for your company
1. Diversify Video Length
2021 was the year of the short-form video. Creators embraced Instagram Reels, TikTok, and YouTube #Shorts and often found overnight success. While there has been a big emphasis on short-form videos, all social video players benefit from viewers spending more minutes with their content. That's why it is so vital to leverage measurement tools from Tubular that help you understand quality views on top of quantity.
We predict that platforms known for short-form video will begin to offer opportunities to create longer and longer content. We've already seen Instagram and TikTok extend the length options of their videos. Tubular data shows that certain categories are still getting higher engagement from audiences with long-form video. Beauty brands, for example, achieve high engagement on some longer-form videos around 10-20 minutes.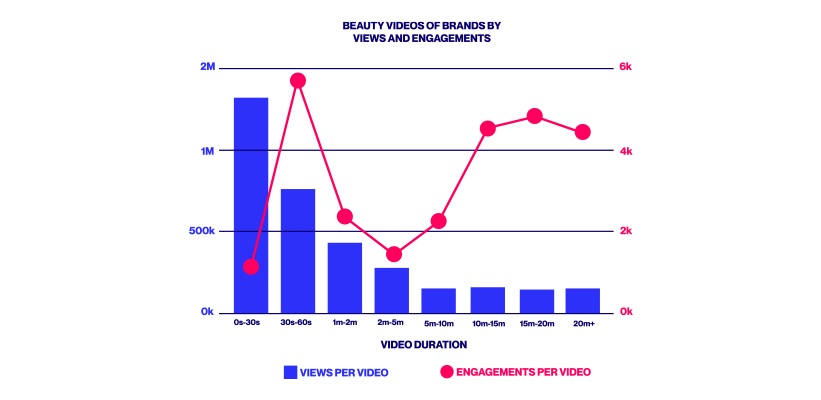 Pro-Tip – Diversify your portfolio of content. You should have smaller videos for audience exposure and longer videos to move viewers into the customer life cycle.
2. Open Your Ecommerce Shop, Live.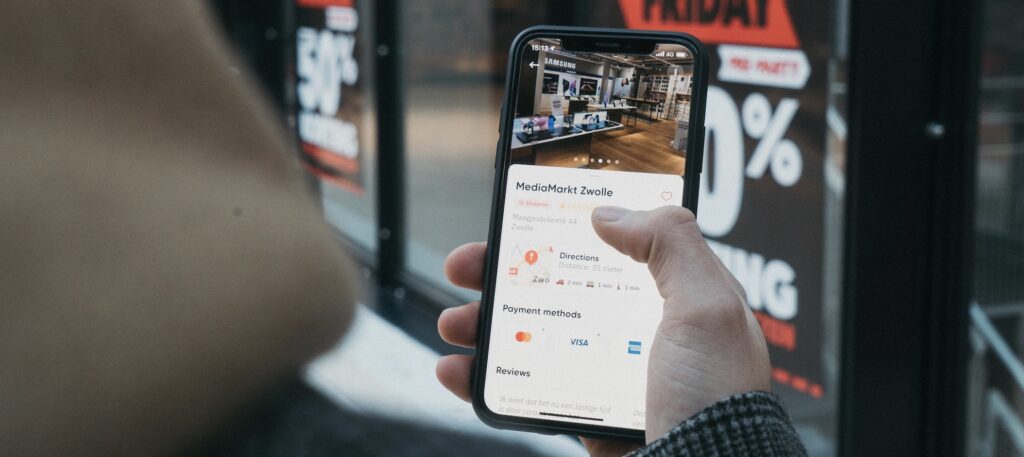 Live shopping is only just beginning. This trend popped off at the end of 2021, with Youtube launching their live shopping week in December following Instagram, Facebook and Amazon.
Yes, Amazon has dominated the ecommerce world with their subscription options, quick Prime delivery, and 1-click "Buy Now" check out. Many people prefer to shop on Amazon as opposed to smaller ecommerce stores because of convenience. That said, we're seeing platforms offer in-app shopping toggles, making it more convenient to shop from various independent retailers and smaller businesses.
These integrations allow platform users to save their billing and shipping information in-app for more seamless shopping.
Now, live shopping allows consumers to shop with their favorite creators, taking influencer marketing to a whole new level. Social users can purchase items and check out without ever leaving the live stream.

Pro-Tip: Brands and creators should use as many in-app social platforms as possible to ensure they are first to benefit from the live shopping integrations that will come this year. You'll see an increase in sales and be able to more closely track the effectiveness of influencer marketing.

3. Go AR or Go Home
Augmented Reality launches can separate you from the pack and give your audience the ability to further engage with your new brand. Whether it's a makeup beauty filter that applies a new lipstick shade to selfies, or a piece of furniture that users can see staged in their homes through their cameras, companies who use these AR advances can cut through the clutter.
In 2021, Ford partnered with Google to pre-launch the very first all-electric F-150 Lighting so people could see the truck in their own driveway, browse the different colors and edition variations. During the launch, they took deposit reservations that eclipsed 44,000 in just 48 hours. As of November, they had 160,000 deposits and all were spoken for through 2023. In order to sell the car that won't be in driveways until Spring of 2022, Ford leaned into new technology and pulled off a monumental launch.
Pro-tip: Don't be the last to embrace new AR technologies in order to sell products or offer consumers a more immersive experience.
Insights to Actions:
Diversify Content-Length to stay ahead of any platform algorithm changes that may occur in the coming year. Short-form content is trending, but minutes watched is still important for longer content.
Live shopping is the next trend for influencer marketing. Bring checkout directly to consumers by partnering with the right creators.
Utilize Augmented Reality Technology to cut through the clutter and stand out to consumers. Offer audiences the chance to test and experience your product to encourage purchases.
---
The Tubular community achieved monumental success in 2021, and social video exhibited major innovations overall. Check out our look back at last year's most significant moments.
If your company is interested in learning about Tubular can help you refine your Q1 content strategy, contact us here.