Until Squid Game, Shonda Rhimes's adaptation of the book Bridgerton was the most viewed Netflix original ever after streaming in over 82 million households. Now — it's inspired the very first full Grammy-nominated album conceptualized and created on TikTok.
The musical duo, Barlow & Bear, comprised of Abigail Barlow and Emily Bear, has now been nominated for a Grammy for their original TikTok (Unofficial) Bridgerton Musical soundtrack, which is available across all music streaming platforms.
For a long time, the music industry has monopolized the songs of aspiring young musicians and has been described as a cutthroat world. Emily Bear remarked in an interview, "the music industry is tough, you get a million no's before you get that one yes." But TikTok and other platforms that give creators direct access to audiences are changing that by breaking down the barriers between artist and consumer.
Bridgerton swept the hunckerdowners of 2020 off their feet, giving them something entertaining, cinematic, and joyful to engage with. The poppy 1800s period piece about traditional courtship and a star-crossed romance still managed to lean into the future. The original musical score featured orchestral renditions of Ariana Grande's "thank u, next", and "Girls Like You" by Maroon 5. It was almost begging for the zany world of TikTok to pick it up.
 

"When I binged watched Bridgerton, I ust knew the drama would translate on stage perfectly."

Abigail Barlow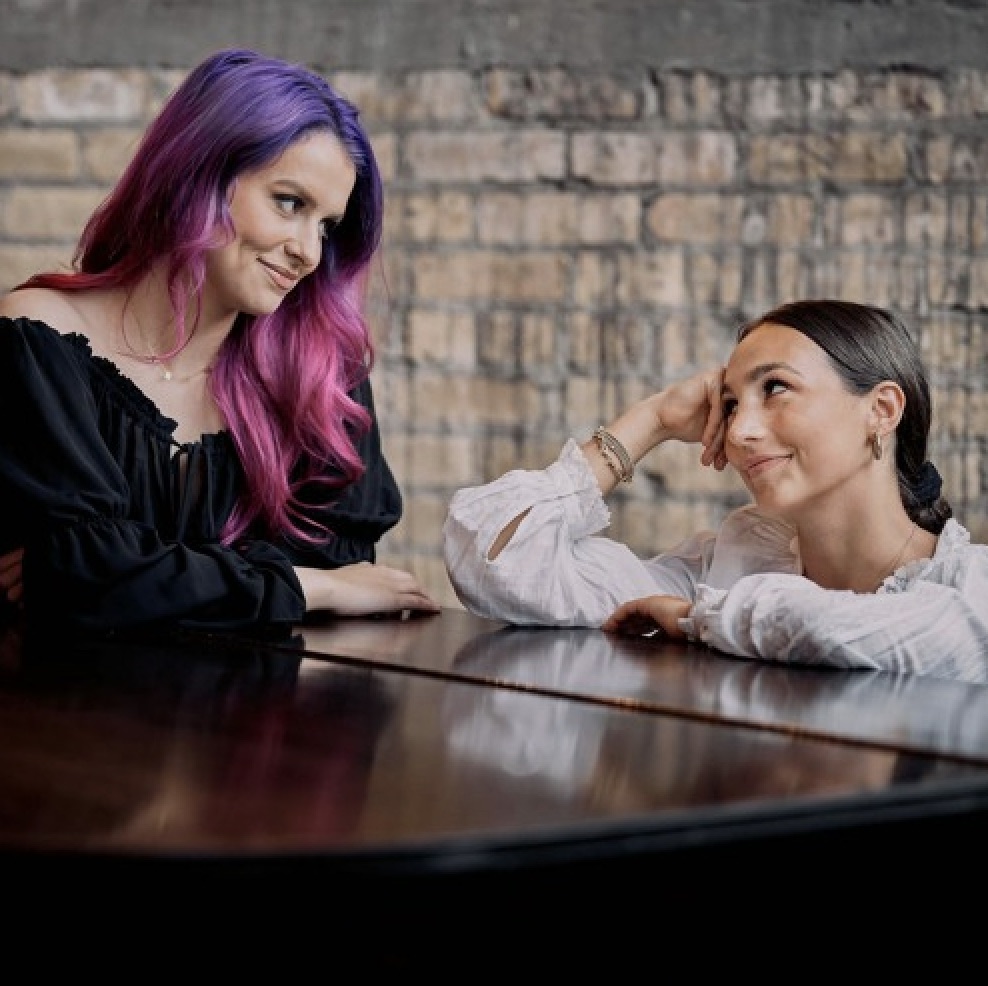 How it Started
Barlow had several pop songs that had climbed the iTunes charts in 2020, but she still wasn't "prime time." Like other up-and-coming artists, she was a TikTok aficionado, frequently posting songs she wrote "in 5 minutes" or "when she was angry," as well as dueting with guitarists using TikTok's collaboration formats. 

Then — on January 9th, 2021 Barlow posted a video with the question: "okay, but what if Bridgerton was a musical?"
In the video, she sings the piece "Oceans Away" which is written about the first time main character, Daphne Bridgerton, lays eyes on her future husband, Simon Basset. The post has since racked up 2.2M views on TikTok, skyrocketing her average ~200k prior. 
After recruiting a writing partner in Emily Bear, a classically trained jazz composer who has created numerous musical scores for films, the duo starts churning out what would eventually become a full album.
"Burn for You" took off as creators across platforms jumped in to "duet" Simon to Daphne. Barlow sings Daphne's parts, notes, "You Sing Simon" and shares his lyrics. This level of collaboration and engagement displays a mastery of social video trend intelligence.
Within two months, the duo had written the entire 15 song album, bringing TikTok fans along for the ride the entire time. They often wrote songs on live streams, incorporating suggestions from the comment feed, and stayed inspired by what people gravitated toward. They also asked TikTokers to create and film dance choreography.
And if you want to wrap all of this magical story up into a short video that will give you chills and make you cry at the same time, here you go:
How it's Going
The Unnoficial Bridgerton Musical was released in September and within two hours it was #1 on iTunes. Barlow & Bear has been featured in Forbes 30 Under 30, The Today Show, Playbill, NPR, Entertainment Weekly, People, BBC, and countless other publications. They've performed their album at the Kennedy Center, Elsie Fest, and the London Underbelly Speigeltent.
To top it all off —on November 25th, the remarkable duo was nominated for a Grammy for their Unofficial Bridgerton the Musical album. This marks the first of its kind nomination where an album was originally curated for a social platform. And while it's the first, we suspect it won't be the last… the world is paying attention. 
Currently, the two songstresses are writing a Broadway show and two movies for two award-winning film production companies. They've hinted a How to Train Your Dragon musical already which TikTok fans are loving. We haven't seen this kind of digital collaboration since the peak pandemic "Ratatouille: The Musical," created by out-of-work performers. What eventually became the Grammy-nominated "Unofficial Bridgerton The Musical" (in under 1 year!) was sparked by a desire to share and collaborate with social video, and that's pretty groundbreaking.
Insights to Actions:
This is great for Barlow & Bear, but what does that mean for your company?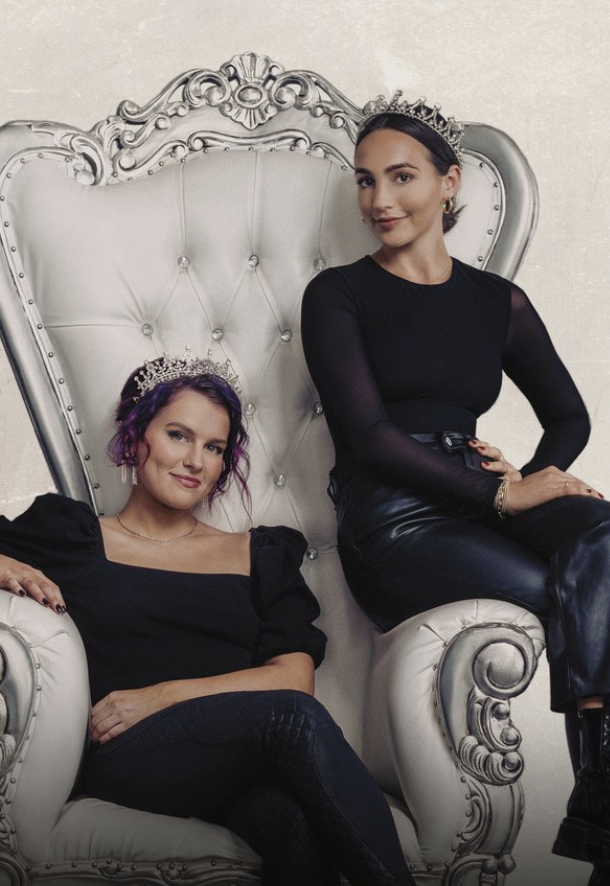 Create Space for Collaboration. Whether you're a large brand or media company, leaning into the collaborative and immersive technologies offered on social platforms allows your audience to experience your brand on a deeper level. Prompting audiences to create their own rendition of your content, or even use your branded selfie-cam filter opens the door for viral magic to happen. Allow audiences to have a hand in your creative process. 
Pay Closer Attention. Talent doesn't rise the way it use to. Thanks to social video, the masses of extremely talented people are being exposed and celebrated in a whole new way. Rather than looking for who is already popular, look for those who are just on the cusp and convey a keen understanding of collaboration and engagement. Empower your talent scouts with Tubular's Intelligence so they can stay on the pulse of pop culture. 
Let Your Creators Be the Entryway. All this magic happened because two very talented people asked "what if Bridgerton was a musical?". Often we see brands and media companies incorporating creators into their content plan, but what if you let them take the driver's seat for a time? Today's popular creators have something that companies can't buy — an insider experience of popular social video culture. Rather than lodging an influencer into your content/marketing strategy, what if you let them inspire your concepts? 
---
If your company is interested in learning about Tubular can help you refine your content strategy, contact us here.