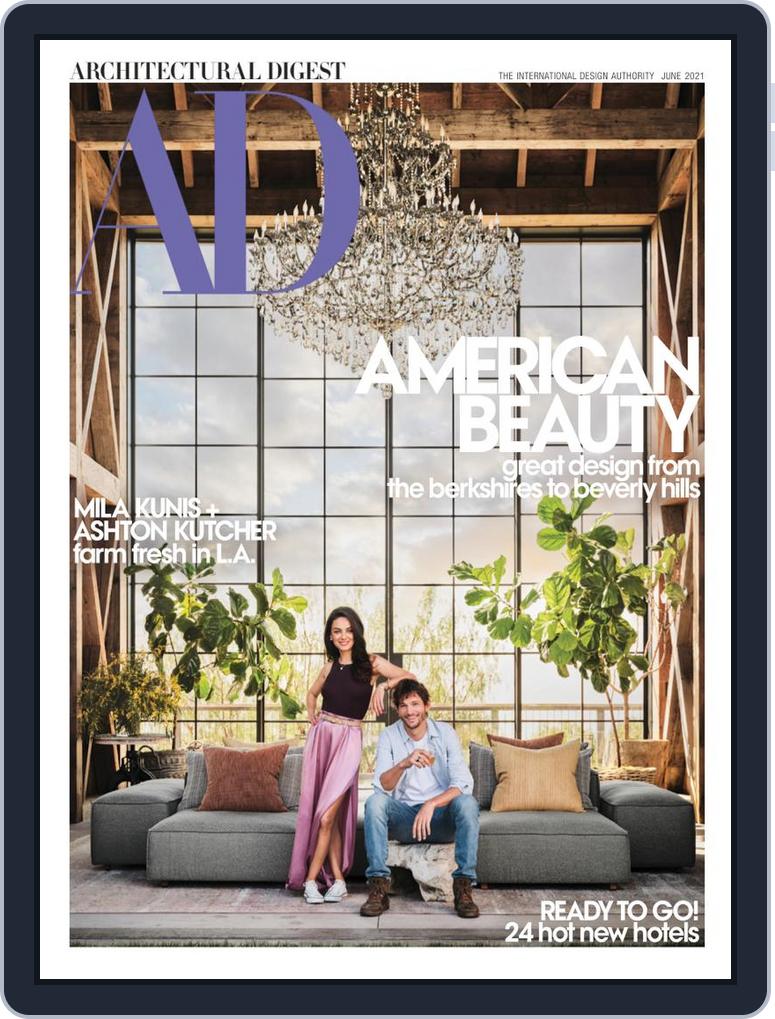 How It Started
In early 2017, Architectural Digest magazine underwent a major rebrand when they introduced the large, iconic AD on the front of their magazines— but the reboot extended to digital video, too. Pre Open Door series, AD was dabbling in digital video with design tips, interviews, trends, travel destinations, table setting tips, and holiday decor.
Celebrity home tour videos were consistently attracting the most views, but they were few and far between. On average, these videos were shorter than 2 minutes and consisted of slideshow photography repurposed from the AD magazine into video form.
Photographer and videographer, Trevor Tondro, broke into video tours in a series of shorter videos around 2 minutes long, kicking it off with a video titled "Inside the Beastie Boy's Malibu Home." From there, AD created more "Inside Celebrity Homes" videos. The early footprints of the series combined photography slideshows as well as scenic videos void of any spoken word, like Tim Mcgraw and Faith Hill's tour that features the country music couple gallivanting around their luxury island home. Dozens of these episodes continued to roll out through the majority of 2017, mostly under that 2-minute mark and garnering, at most, about 1.2M views.
Until October of 2017 — when the official Open Door series launched.
The first-ever episode featured Robert Downey Jr's Hamptons home and was just shy of 5 minutes long. As for views? The video trumped any other than had come before it with a whopping 26M views. The added length gave Downey and his wife time to discuss the nuances of the house, how they found special pieces and handled remodels.
The longer the videos got, the higher the engagement and viewership climbed. Brooke Shields' episode of Open Door, perhaps the shortest, was only 1:23 seconds ringing in only a ~250k YT views. Terry Crews' "Man Cave" episode came out only 4 days before and got 8.9M views. We think this gap is more contingent on video length, which adds quality for the viewers who have a passion for education rather than entertainment. Plus, who doesn't want an extended view into the luxe decor and design of an amazing home? The same example can be applied when in the same year, Tommy Hilfiger's 1:53 minute tour only attracted 270k views, and his 9:00+ minute Open Door got 14M views.
How It's Going
Today, AD's Open Door series has filmed over 90 episodes. Keleigh Nealon, the mastermind Content Director at various Condé Nast arms has eloquently led the legacy of AD magazine into the digital age.
Over the past 3 years, the series has garnered over 625M Unique Views on YouTube which is 82% of their total views.
The most viewed Open Door video ever is Wiz Khalifa's home and music studio tour with over 50.1M YouTube Views. The video description includes links to items from his home, from a matching donut pool floaty to this large gumball machine – great examples of leaning into social ecommerce activations.
Moving Into Digital Expands Younger Audiences
Traditionally, the legacy of Architectural Digest makes people think about older, wealthy readers who can afford novelty furniture pieces and outrageously expensive art. Global Editor Director, Amy Astley made a forced effort to expand to younger audiences by putting a large emphasis on digital platforms.
We see how that effort has paid off in the way their audience is shopping online. Tubular data on consumer shopping behaviors shows that AD audiences are almost 8x more likely to shop for Graduate textbooks online compared to other audiences. Notably, the vast majority of graduate students are millennials 25-33 yrs old which indicates their virtual expansion has helped usher younger generations into the AD audience.
The other top-ranking product categories include crafts like paintbrushes, ink, brush cleaners, etc. They've attracted a huge audience of DIY enthusiasts who might be creating their own renditions of expensive pieces and fixing up thrift furniture to cut costs.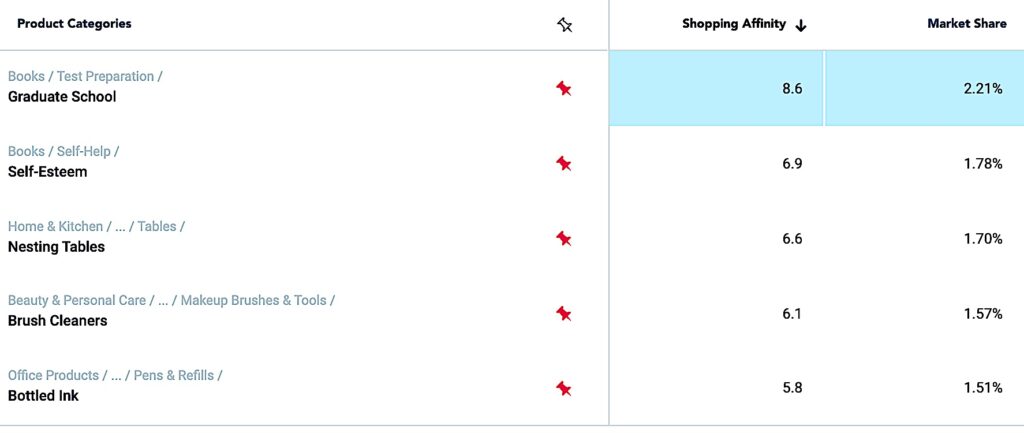 In looking at the AD audience's consumer behaviors, we can understand why they prefer lengthy videos that provide the nuances of design and reveal the lengthy processes of renovation. These viewers put a high value on education over entertainment.
Like many publishers, transitioning to digital formats, Architectural Digest has done an excellent job opening new revenue streams through virtual interactions.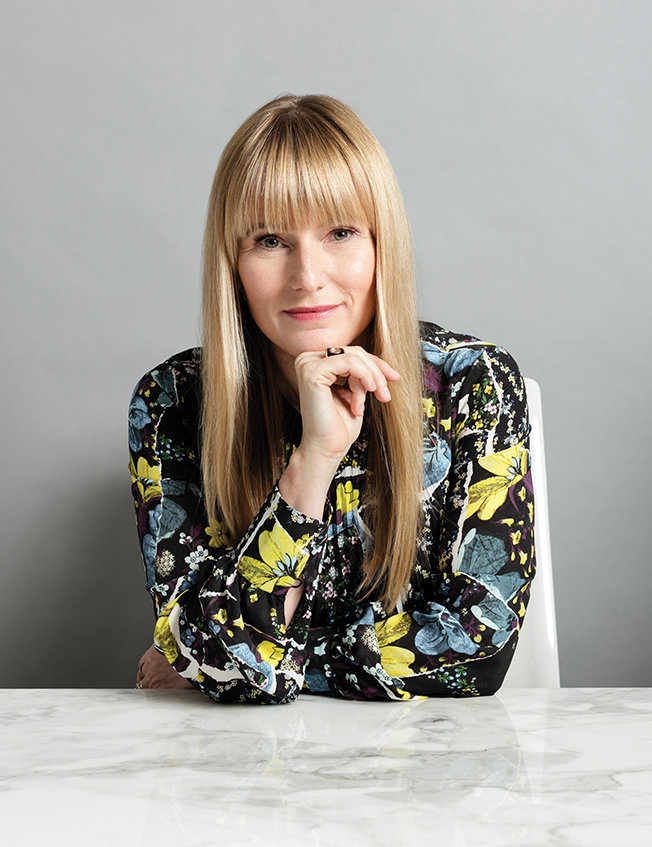 Editor and Chief, Amy Astley, discussed the shift with Digiday, remarking that digital video "doesn't have an end game like they must all buy a magazine. We're making sure that ecommerce is integrated between print and the web and digital." AD leverages affiliate marketing by linking art and furniture featured in their Open Door videos. What viewer doesn't want to snuggle under the same Dior blanket Cara Delevingne has in her house?
What's Next
While Architectural Digest has dominated long-form YouTube content for the last few years, we see a huge opportunity for the publisher to welcome Gen-Z into their audience through shorter form content on apps like Instagram and TikTok. Targeting younger celebrities to join the Open Door series could be elevated by posting trailers to Reels, Tiktok, or #Shorts. Plus, with new built-in ecommerce innovations boosting social platform shopping, AD could target eager young audiences based on their ecommerce activity.
Using Tubular, publishers can view what content types are working for other creators within their key categories and identify undersaturated whitespace opportunities. Home Improvement & Design categories are thriving through short-form content!
Are you excited to see how Architectural Digest spearheads the short-form content world? We certainly are.
---
If your company is interested in learning about Tubular can help you refine your content strategy, contact us here.