How has a 163-year-old skin-care product been reimagined by TikTok creators and K-Beauty techniques?
K-Beauty and TikTok: A Match Made in Heaven
Korean Beauty trends have exploded over the past few years. This content type consistently garners high views & engagement rates, as it is in high demand relative to the supply of content. The general beauty audience flocks to K-Beauty content because it typically involves creative ingredients and unique methods prone to creating "challenges" on social platforms. Because TikTok invites viewers to create their own renditions of trends, this pairing of content category + platform was the perfect environment to nurture the trend that has been termed "slugging".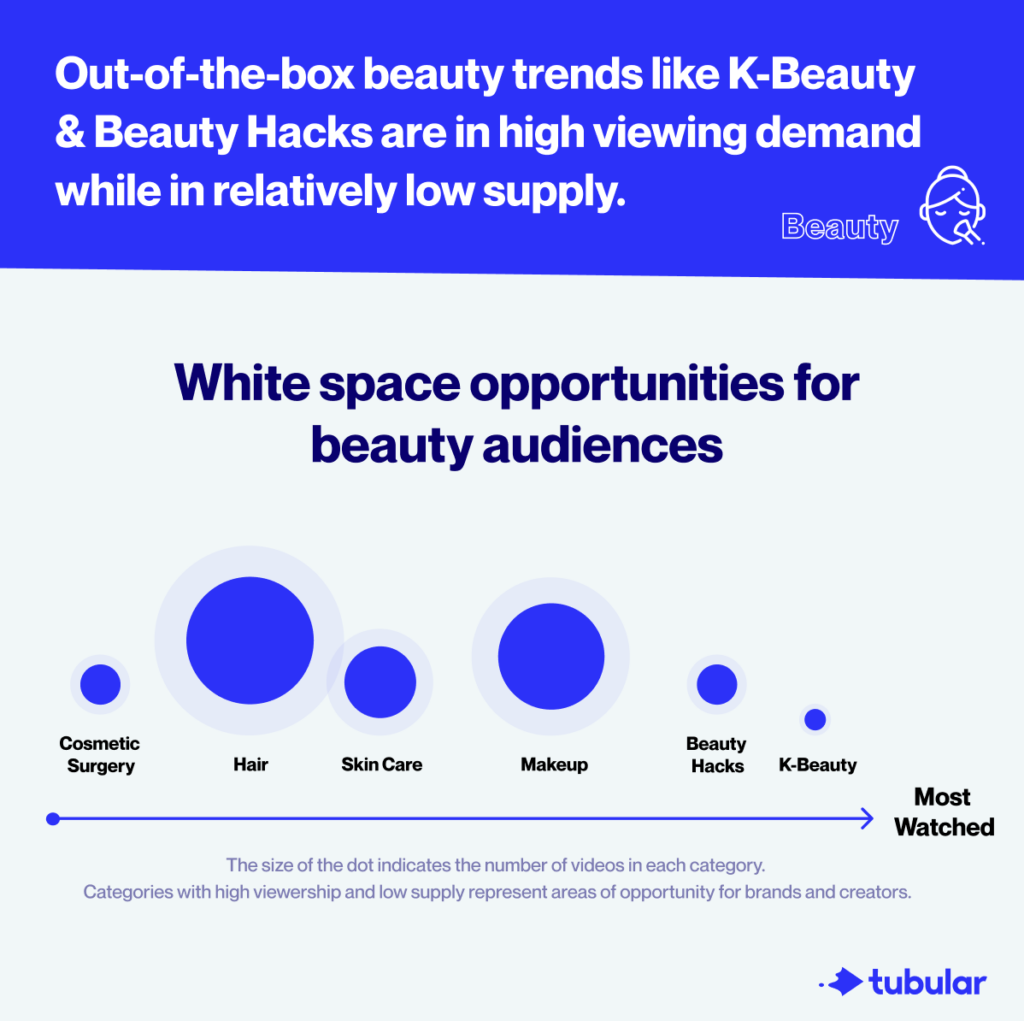 Slu·gging
/sləɡ,iNG/
verb
The act of applying petroleum jelly (typically Vaseline) after a night-time skincare routine in order to increase product absorption, seal in moisture, and heal the skin barrier so you wake up glowing like a queen.
Of course, there's no better platform to pick up this obscure beauty trend than TikTok. Creators across the world have posted their personal experiences smearing globs of Vaseline and other petroleum jelly-based products on the internet. Expert aestheticians and dermatologists weigh in as well, mostly approving of the K-Beauty technique.
#SluggingMethod has over 177.3M views on TikTok.
Key Players
James Welsh and Charlotte Parler are creators who have helped to popularize the practice. They both have the most viewed & most engaged videos across platforms. Charlotte introduced the term, but Welsh notes many people have been slugging for years including celebrities and aestheticians, but many didn't share this technique or coin a term for it.
James Welsh's audience is 14.6X more likely to purchase Vaseline than other social video audiences.
Today, viewers who watch Skin & Acne videos are 6.8X more likely to buy Vaseline which communicates to us that this viral trend has helped reposition the petroleum jelly product as a daily skincare product as opposed to a less frequently used healing product.

The Classic Vaseline has its TikTok Moment
After 163 years of existence, the first petroleum jelly product ever has entered the mainstream narrative for beauty content and skin-care routines.
Vaseline's primary target customer was families and women with children in the past. It's a product that almost every household keeps in their medicine cabinet that provides remedies for over 100 issues including dry cuticles, eczema, burns, and cracked lips.
Some of their taglines include: "The Healing Power of Vaseline" and "Healing Powers & Skin Care during the winter season". Their marketing positioned the product as a medicinal remedy and addition to skincare — only in the winter season to heal dry skin. The key pillars of their marketing include healing, medicinal, mothers caring for children. Never has it been considered a beauty hack that can be included in a nightly routine. Still, there's nothing's more classic than that product-packed jar with a wide mouth and blue lid. As the #1 petroleum jelly brand in the west, it was time to focus on expansion in global markets.
In the past two decades, Vaseline dramatically revved up advertising in Asian markets which have contributed to their continued leadership as the dominant petroleum jelly product. This aggressive marketing approach in the region might have contributed to Korean Beauty experts adding the product to their regular skincare routines — year-round. After 163 years of positioning this iconic product as a 'remedy' for skin issues, it's now being picked up by the very youngest social video users as a regular use beauty product.
In fact, Vaseline has successfully launched countless body lotions, chapsticks, and healing creams to provide products that appeal to everyday use. It's ironic that their oldest product is the one exploding on social video and having a major resurgence for younger generations. Other brands like CeraVe and Aquaphor partner are partnering beauty influencers to promote slugging with their own petroleum jelly products. We attribute this trend to the out-of-the-box, beloved K-Beauty category, and the always creative TikTokers who create trends like wildfires.
---
If your company is interested in learning about Tubular can help you refine your content strategy, contact us here.