The devil works hard, but Reality TV producers work harder.
Over the last two decades, Survivor has recorded 45 seasons and counting. Big Brother is on season 25, and the Bachelor franchise has seen 28 seasons of The Bachelor, 20 seasons of The Bachelorette, and 9 seasons of The Bachelor in Paradise. Now, the legendary brand is airing its newest spin-off: The Golden Bachelor featuring a 70-year-old male lead.
In the early 2000s, a slew of iconic reality dating shows graced MTV and VH1. From Next to Date My Mom, memories of watching these pioneer reality shows are forever stained in the minds of millennials across America.
Whether it was Nicole Richie & Paris Hilton living in the country or 20 contestants fighting to survive in tribes on a remote island, Reality TV has become a staple of American culture. Thanks to 2023's writer's strike that lasted from May to September, we've seen a massive spike in viewership for this category.
Below, we'll discuss:
Reality TV's growing footprint on social video
Different types of content used to promote these shows
Unique audience behaviors (and how brands can identify powerful partnerships)
---
The Writers Guild of America Strike
As major streaming on-demand giants have taken over a large chunk of entertainment production, the writers of these shows have been subjected to increasingly worse compensation for their work compared to traditional television production.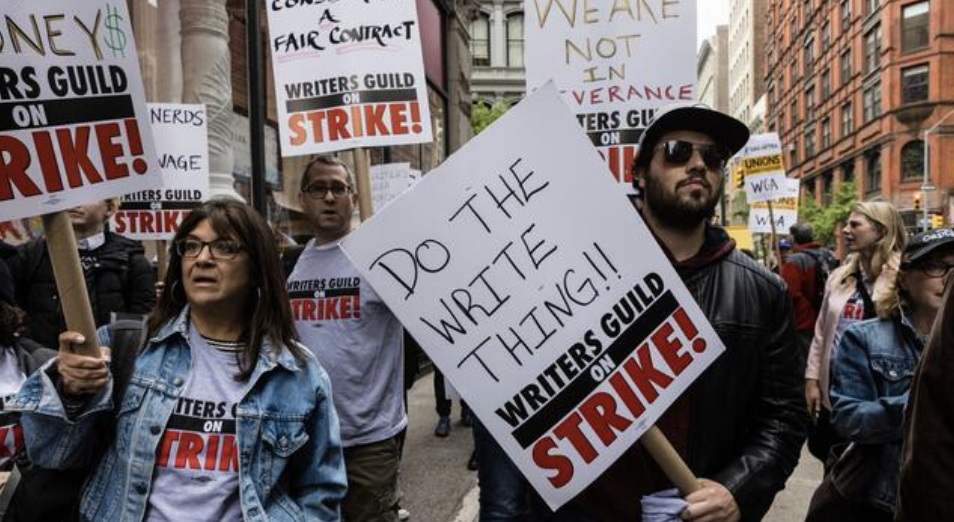 While the Writer's Guild and network industry leaders negotiated an agreement for nearly six months, what content did networks push out? The only show genre that doesn't call for writers: Reality TV.
---
Reality TV Meets Social Audiences
As reality shows became one of the only options for TV networks, social content surrounding these shows also increased. Networks have posted stand-out clips from episodes, and creators have been commenting and sharing scandals that have erupted from television's favorite reality dramas.
Tubular Labs' social data indicates that U.S. reality TV content has generated over 13 billion views on YouTube in 2023 so far.
YouTube views related to U.S. reality TV climbed by 55% over the summer of writers' strikes — from 1.29 billion in May to 2.00 billion in August. Much of this growth was driven by America's Got Talent videos, which were pushed by both network-owned and fan channels.
Highlights & Remarkable Moments
Talent-driven shows like America's Got Talent, American Idol, and The Voice often share clips of remarkable moments. Similarly, reality shows like Survivor or Netflix's Alone also post show highlights from their owned social account. Cooking shows like Hell's Kitchen and The Great British Baking Show are the same!
Highlight clips are perfect to help promote contest and talent shows, and there are several reasons why:
One reason is that social audiences don't need to know the background stories behind contestants to enjoy the entertainment. You don't have to watch an entire season of Dancing with the Stars to enjoy a perfect 10-samba performance!
Another reason is that sharing wow-factor clips from these types of shows is often "feel-good" content. We've all shed a tear or two watching a young singer get the "golden buzzer" from Howie Mandel on America's Got Talent.
Highlight clips act as an alternative viewing method for social audiences while also driving more viewership to the live shows. According to The Wrap, America's Got Talent's most recent season premier was NBC's most-watched Tuesday night program with 5.82 million live viewers.
Fan Reactions & User Generated Content
Dramatic series about dating and social groups see traffic driven by fan reactions and tabloid buzz. Likewise, the people on these shows often benefit from a personal brand like Bachelor alumnis who score major brand deals after their season aires.
With an endless supply of juicy drama and gossip, viewers feel more inclined to actually greater user-generated content. On social, we see a lot of reaction videos, TikTok sleuthing, and memes. The Bachelor franchise even has a name for its cult-like following: Bachelor Nation! This represents the masses of fans who are loyal to all arms of the brand.
In the last 356 days, there have been over 6.6k videos posted to TikTok with the hashtag #BachelorNation garnering over 555 million views. The top 20 videos of these videos are all posted by individual creators and fan accounts.
Drama and hot gossip always drives a massive amount of fan reactions online. One of the most drama-filled shows of 2023 was undoubtedly Vanderpump Rules, when a cheating scandal erupted among 3 of the cast members. In the graph below, you can see how TikTok views exploded as the affair unfolded in the public eye.
Season 10 of Lisa Vanderpump's show premiered on February 8th with very little buzz translating to onto social. Then, we see a massive spike when the press caught wind of the alleged affair. With the media buzz whirling around three key cast members, creators took to TikTok to discuss the scandal, and show viewership skyrocketed in return.
After the first spike in social viewership in March 2023, we see content continue to ramp up, leading to the final episodes where Ariana Madix finds out her long-time partner and best friend are having a secret affair. As the drama plays out on screen, the show's related social content averaged 14.3 million views per week in the month of May.
According to decider.com, season 10 of Vanderpump Rules kicked off with a mere 839k viewers and ended in a record-breaking finale with over 1.89 million live viewers. That's more than double season 9's finale with just over 780k live viewers. The Bravo network can thank the social uproar for driving many new viewers to the show.
Whether viewers enjoy inspiring talent contest videos or diving into hot gossip, social video is a place where television viewers can relive highlights and share their own sentiments.
---
Different shows attract different viewers
Reality TV provided networks with captivating content during the 6 month writer's strike and Tubular data has proven that the category has grown on social by 55% over the summer of 2023.
For brands and advertisers, it's important to understand how audiences' interests and online shopping behaviors vary based on the shows they watch.
Yes, audience demographics are important, but Tubular's social media analytics tell a much more interesting story. 
In the graphics below you can see just how different these audiences are. America's Got Talent's viewers are likely to shop for a range of health-related products like mobility devices, Equate products, and green tea. On the other hand, the Vanderpump Rules audience shops for Braun razors from Target and is interested in celebrity figures like Taylor Swift and Jeff Bezos.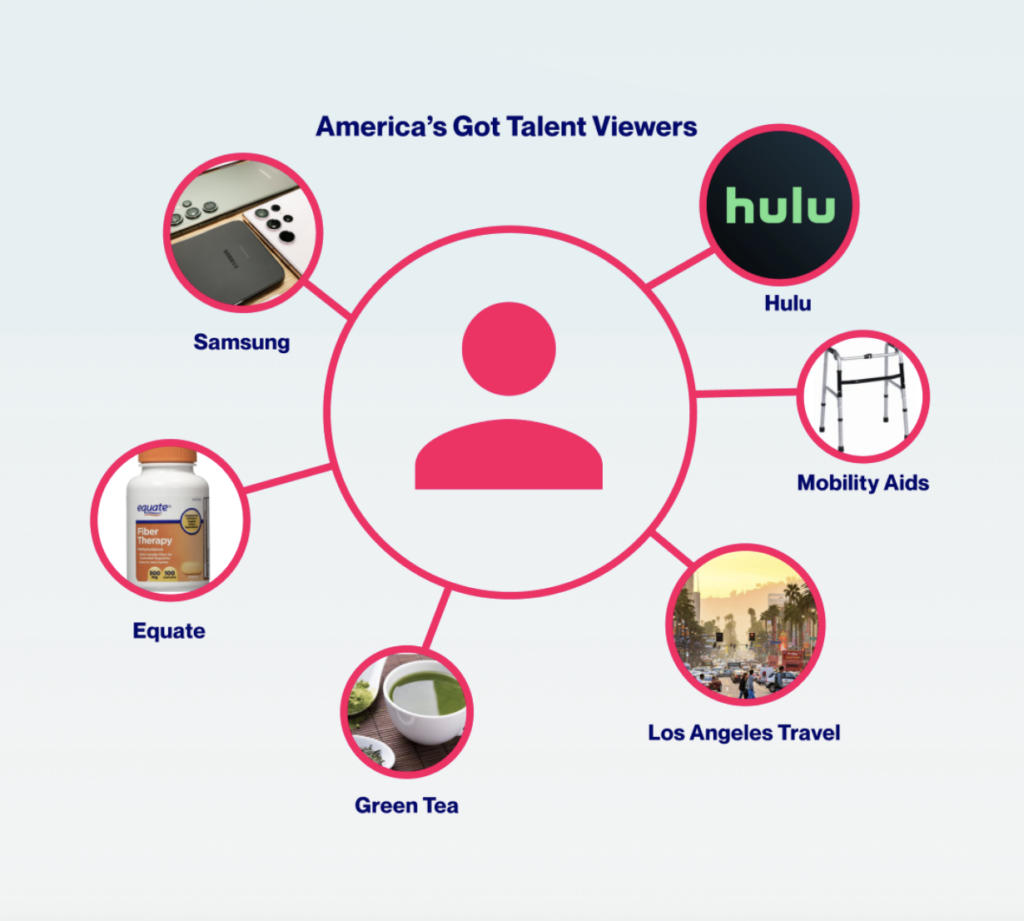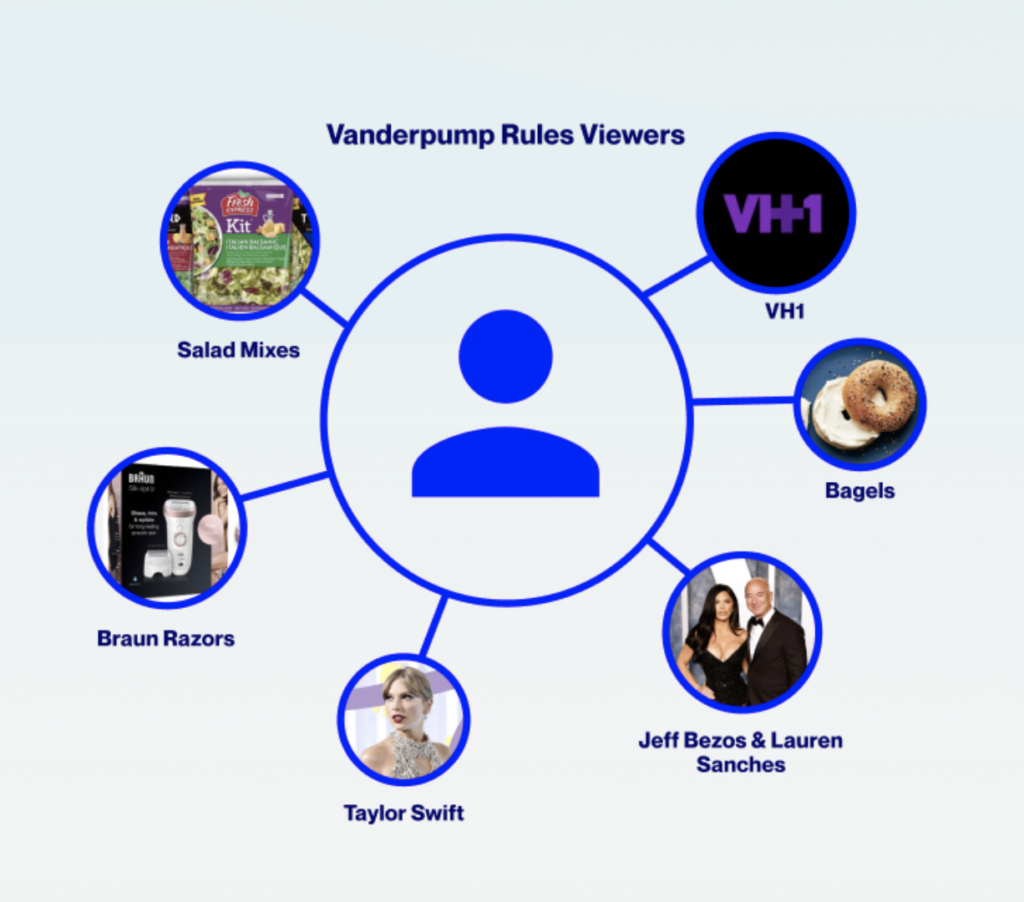 Surprisingly, many advertisers haven't monetized the increasing video popularity of Reality TV to a significant extent. Over the last three months, Sonic Drive-In was the only sponsor for America's Got Talent content on YouTube, and as a network, Bravo's only sponsor was Disney's Haunted Mansion.
While the writers' strike is over, actors are still on the picket lines, and shows are on back-log which means reality shows, sports, and news are largely the main genres available to TV audiences.
That means advertisers need to learn to monetize this social content from Reality TV. There are two routes for advertisers to work with reality shows. One option is to be a sponsor of the actual show or social content. The second option is to work with characters from the show.
Compared to talent contest shows, contestants from dating shows or dramatic series like Vanderpump Rules often gain a larger social following for companies to leverage. That's because viewers typically get to see these people on a more personal level and build more trust and rapport. These are some of the most important qualities that brands look for when partnering with influencers because audiences are more likely to buy products from influencers they trust.
Tubular's in-depth behavioral insights can help companies decide which shows and contestants best suit their brand so they can systematically monetize Reality TV franchises that are growing in popularity.
Anyway, who's tuning into the Love is Blind season finale?!
---
Want to unlock a deeper understanding of social audiences? It's time to request a free demo of Tubular, social video's single source of truth. Click below to see the social landscape in a whole new way.