Welcome to the third portion of our five-part series of Tubular's 2023 State of Social Video. Each week, we're sharing the significant findings uncovered in our most recent report, Navigating Social Video in 2023: What you need to thrive.
In case you've missed it, so far we've discussed:
This week, we're spreading some good news! In 2022, we saw many creators, brands, and media companies use their public platforms for good. Jumping on for-good campaigns is a great strategy for brands to strengthen their communities on social media while making a difference.
Aligning with charitable causes reinforces brand positioning – and who wouldn't want to do that while also making the world a better place?
The great thing about for-good campaigns is that they unite many different demographics over a common belief. People of all different backgrounds come together— so it's a great opportunity to cast a wide net and expand reach.
---
Virtual communities for good
Check out 2 examples of how brands & creators can use their platforms to run successful for-good campaigns.
1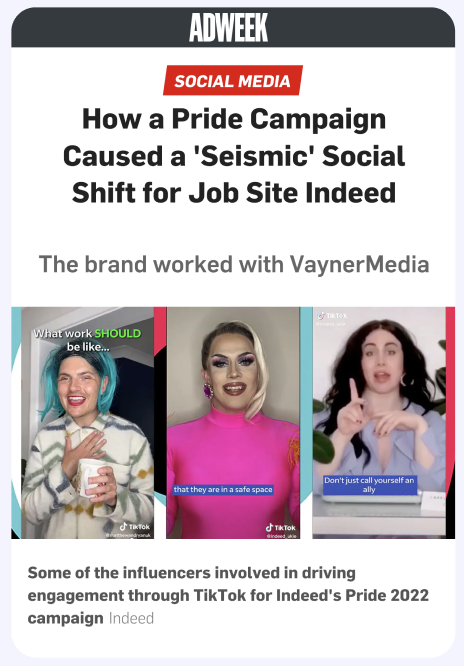 Indeed.com partnered with 13 LGBTQ+ creators across TikTok and Instagram to share their workplace experiences and help people find new, safe work opportunities.
After the campaign launch, views skyrocketed and Indeed.com drove its audience to watch more content about LGBTQ+.
Indeed.com's for-good campaign reached 5.3M views in September 2022
Indeed.com visitors increased in likelihood to view LGBTQ+ content up to 4.2x affinity
Influencer Ryan Trahan partnered with Feeding America with his "one penny" challenge.
In this challenge, Trahan traveled cross country starting with only one penny to prove how powerful even a small donation could be.
During the campaign, Trahan's audience was 224x more likely to visit FeedingAmerica.com
The creator influenced $1.38M in donations for the charity
2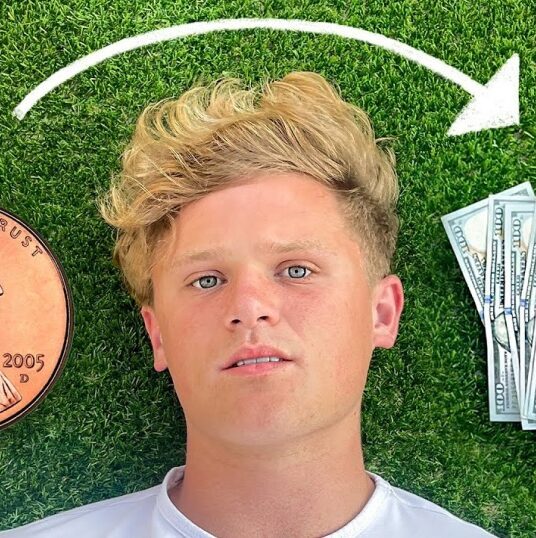 For-good causes create synergy within digital communities because they ignite action. Image how you could nurture and grow your audience by aligning with a social cause. When you do so, you align your brand with positive values.
---
That's a wrap on part three of our five-part series on 2023 social video predictions series! If you didn't catch the first two sections, you can follow these links: Keeping Pace & The Creator Economy.
Stay tuned next week for the next part on the exciting innovations of Augmented & Virtual realities!
Can't wait until next week? Download the full report here: Navigating Social Video in 2023: What you need to thrive.