Tubular's AI solution helps marketers and media companies identify and understand audiences across 1,500 categories and more than one million topics across social video.
SAN FRANCISCO – October 11, 2022 — Tubular Labs, the leader in global social video intelligence and measurement, expands its premium AI ContentGraph™ technology across its entire product suite. The feature enables brands to identify audiences across 1,500 different video categories, topics, and genres.  With an even more in-depth and exacting picture of the constantly shifting social video landscape, advertisers and media companies can now keep pace and identify the most relevant trends, by enabling marketers to search, filter, and surface the topics their audiences care about most. 
Using Tubular Labs' ContentGraph™ proprietary machine learning engine, videos and creators across the top social video platforms can be classified under multiple categories and topics to better arm brands and agencies with tailored content insights.
This feature is offered across the Tubular Product Suite and also introduces Tubular Topics – over one million granular topics that are refreshed monthly.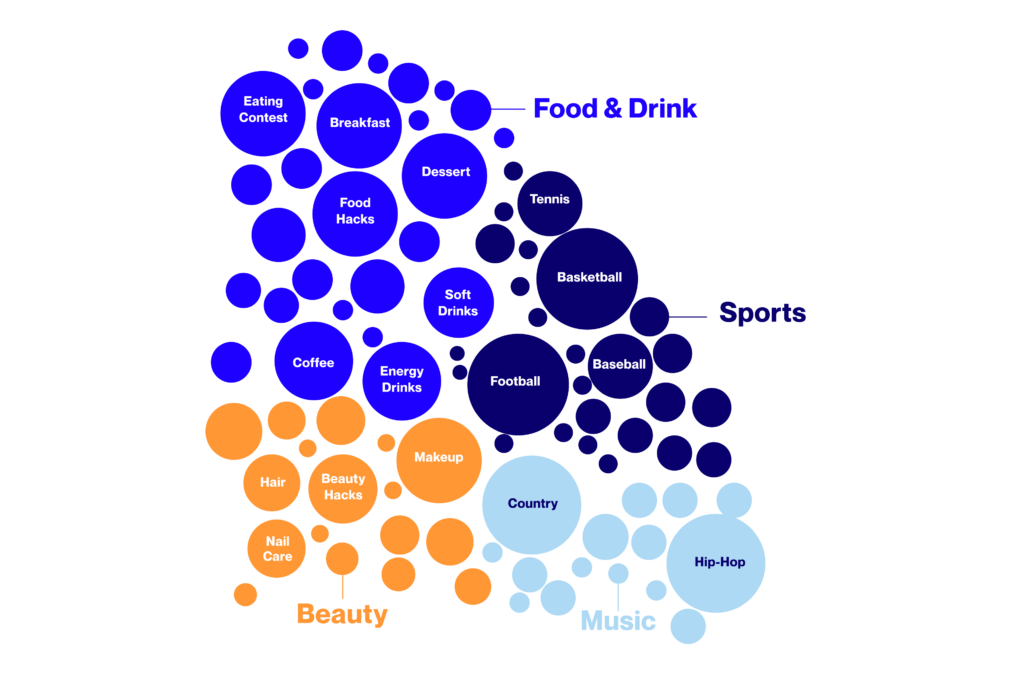 "Enhancing the capabilities and structure of our content taxonomy is foundational to Tubular's success," said Greg Coleman, CEO of Tubular Labs. "By leveraging our technology, marketers and media companies alike can stay on the pulse of culture as it expands, to gain further insight into social video audiences throughout the customer journey."
The enhanced categorization allows customers to categorize more than 11B videos into logical, digestible groupings, making it possible to efficiently discover the most relevant content, and letting users compare performance within those categories.
"It's not just Food & Drink anymore," said Coleman. "It's Japanese food or strawberries or street food. And what do GenZ females prefer vs Millennial males? These distinctions make a tremendous difference when developing an audience profile."
Creators, brands, agencies and media companies interested in learning more about how they can uncover their cross-platform performance can visit https://tubularlabs.com.
About Tubular Labs
Tubular Labs, the leader in global social video intelligence and measurement, is a trusted partner in inspiring what is remarkably relevant. The company provides a unified view of the shifting values and interests of audiences across YouTube, Instagram, Facebook, Twitch, Twitter and more. Tubular sees what no one else sees: new content categories, new creators and the passions that are driving what's next in culture, and how it influences sales. Tubular powers agencies, brands and media companies to make efficient decisions that grow their business through AI, machine learning and human analysis. Trusted by some of the biggest brands in the world, Tubular is the only company that is a member of the YouTube Measurement Program and a Facebook Measurement Partner. For more information, visit www.tubularlabs.com.
###