The Beijing Winter Olympics has been nothing short of interesting, and many of the content trends that performed so well during the Summer Olympics are being skillfully leveraged today! In 2021, all sports content that showed athletes' emotional reactions and private lives took off. This winter, eyes are on social video to bring audiences the best of this Olympic season. It's no surprise that the biggest names from this year's global events are stories that inspire audiences across the globe. Before we get into that, here are some of our most significant insights from the first three days of the Beijing Olympics:
Olympics content garnered 64M views on YouTube.
NBC Olympics viewers are 7.8X more likely to shop for kayak gear than other audiences.
Olympics audiences have a high purchase affinity for Skechers & Adidas brands.
The Jamaican bobsled team returns after 24 years and the team's pure excitement held three of the top ten FB videos.
The stories we share here inspire hope and connection that go beyond impressive athletic performances. We discuss how social video coverage continues to capture the global audience, and how three Olympic underdogs are reaching new heights.
The Comeback Kid: Nathan Chen
Nathan Chen is the name everyone's talking about, and we can't discuss his success without acknowledging his misses in the 2018 Olympics. Chen was a fan favorite leading up to his first Olympic games. He had sponsorships from huge enterprise brands, and his face was all over billboards in Times Square and beyond. The pressure to succeed was insurmountable. After many mistakes and hardships, Chen flew back to the States ranked 17th in the men's short program. Reflecting on his 2018 Olympic season, Chen expressed his greatest desire was to return back to normal life, attend Yale, practice his craft, and rebuild. Tubular Content Intelligence insights tell us that Facebook videos about Nathan Chen in the first 6 days of the 2018 Olympics totaled only 250k views.

2022 has proven to be a much more positive experience for the Chinese-American Olympian, as he has already broken a world record. Chen accounts his success to letting go of the pressure to win, he tells the New York Times that he realized, "win or lose, you're going to go home and have the life you had, and that's very reassuring. The world continues to turn and things will go back to normal." With the pressure off, Chen crushed the world record score of 113.97 in the short program. As of today, the social video craze around Chen has surpassed his 2018 views by 648% totaling 1.9M FB views during the Beijing Olympics. He even gathered 6.7M views on YouTube since the start of the Olympics 2022.
The Quadruple Jump Heard Around the World: Valieva
At just 15 years old, the Russian Olympian Kamila Valieva has already achieved the impossible. Her short-program score was one of the highest in history at 90.18 points, thrusting the Russian figure skating team into the lead. To put that into perspective, the second-place score in the short program was 74.73. Then, in the free skate event, Valieva became the first woman in Olympic history to land a quadruple jump. But she didn't just land one, she landed TWO! This event won her the gold medal with a score of 178.92 points!

Although Valieva isn't an 'underdog,' achieving such a difficult move at such a young age is beyond impressive. As we saw with Chen, the mounting pressure for first-time Olympians to perform can throw even the most skilled athletes off their game. Kamila has many large sponsors like Puma, Glade, and Paulig. It's safe to say these brands made a smart choice betting on this superstar. Thus far, social video content about Valieva has racked up 10.5M views on YouTube since the start of this year's Olympics. We expect to see this number continue to rise as the moment she landed those quadruple jumps will go down in Olympic history for many years to come. The NBC Olympic commentator remarked, "we'll be talking about this moment for 100 years."
The Diagnosis that Changed His Life: Max Parrot
Canadian snowboarder, Max Parrot, was diagnosed with cancer three years ago. While he was undergoing treatment, Parrot was forced to give up snowboarding, remarking, "I felt like I was a lion in a cage because I wasn't able to do what I love most." After completing 12 rounds of chemotherapy, Parrot's rare form of Hodgkin's Lymphoma was cured. In 2019, he resumed his training to show up for the 2022 Beijing Olympics.
It seems that his newfound appreciation for snowboarding and life gave Parrot the boost he needed to win the gold in his 3rd Olympic season. He earned the gold medal when he landed two consecutive triples, which Parrot had reportedly never done before; "I laid down the best run of my entire life," he said. In the last week, videos about Parrot have racked up nearly 1M views across multiple platforms. This Canadian is a beacon of hope for people currently struggling with illness. He told CBC News that 3 years ago he was laying in a hospital bed: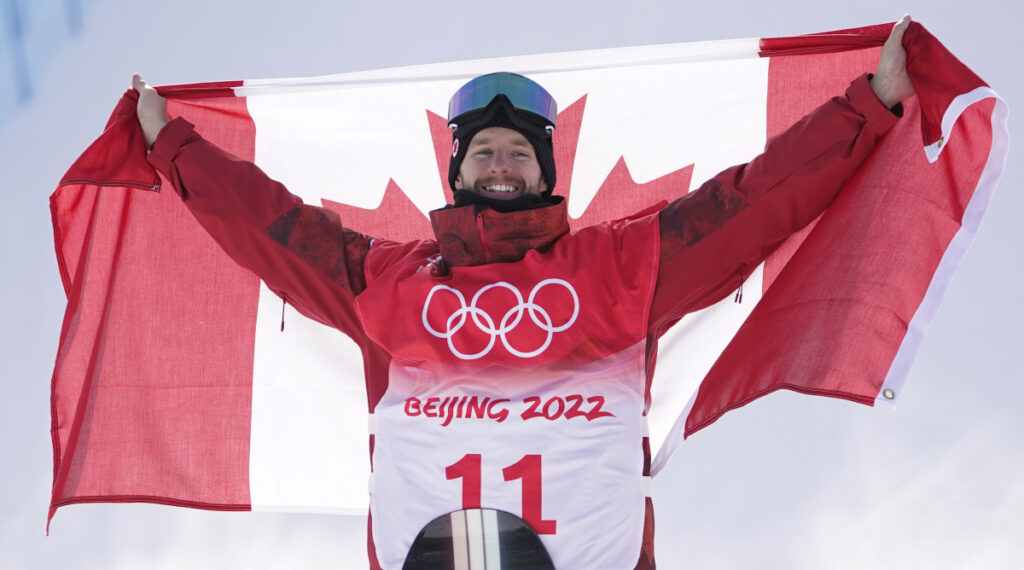 "I had no muscles, no energy, no cardio. It was even hard for me to think about a week later, I was just focusing on making it to tomorrow. To be able to do my passion again, to be out here at my 3rd Olympics, and to win the gold means a lot."
–Max Parrot
---
Social video audiences have been highly attracted to deeper emotional stories that make them feel connected to the people on the screen, even when it comes to sports. Social video's ability to show not just one narrative, but many, makes the medium multi-dimensional and customizable for viewers.
Some of the stories we discussed depict athletes that have been knocked down and got back up. Our Content Intelligence tells us that viewers are watching not only for impressive sportsmanship but also to support the athletes with whom they identify. Viewers enjoy 'the human factor.'
When partnering with athletes, it's less important to try and guess which athlete or team might win. It's far more important to look for someone who has values that your brand identifies with. Then ask, how can our company help this individual better tell their story to the world?
---
If your company is interested in learning about Tubular can help you refine your content strategy, contact us here.