The digital-first kid's media conglomerate, Moonbug, just turned 4-years-old and consistently ranks #1 on leaderboards for kids' media against longstanding, traditional kids brands. Their growth is unprecedented, to say the least.
In our recent webinar, we spoke to leaders Simon George, Head of Video Labs and Emma Witkowski, Head of Brand Strategy and Customer Success, from Moonbug to discuss content creation, media sales, and brand strategy.
Watch the full webinar here to unlock insider insights on:
How Moonbug supercharges its global reach & creates superfans
How the media company has expanded a successful retail operation
What they provide advertisers & show that traditional broadcasters don't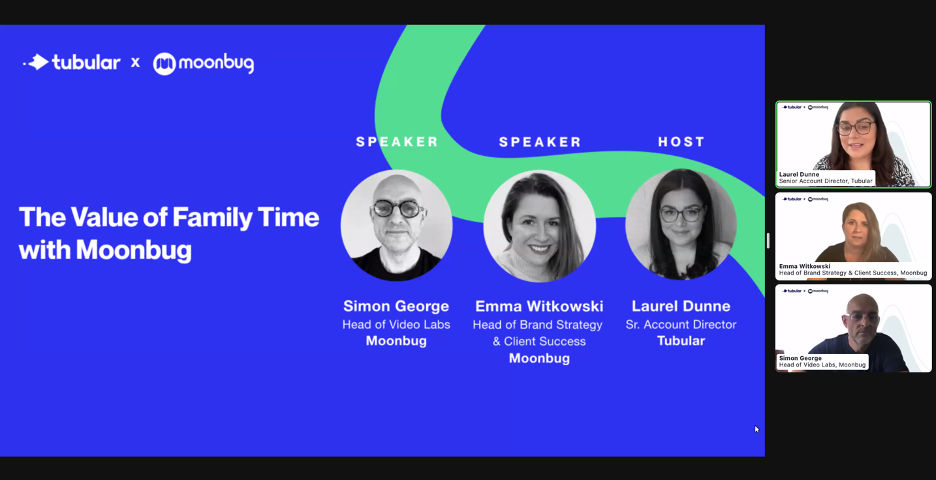 "Fundamentally, we merge creativity and data to scale the business and then to cope with that scale."
-Simon George, Head of Video Labs
---
Moonbug's secret sauce has a key ingredient: competitive, global data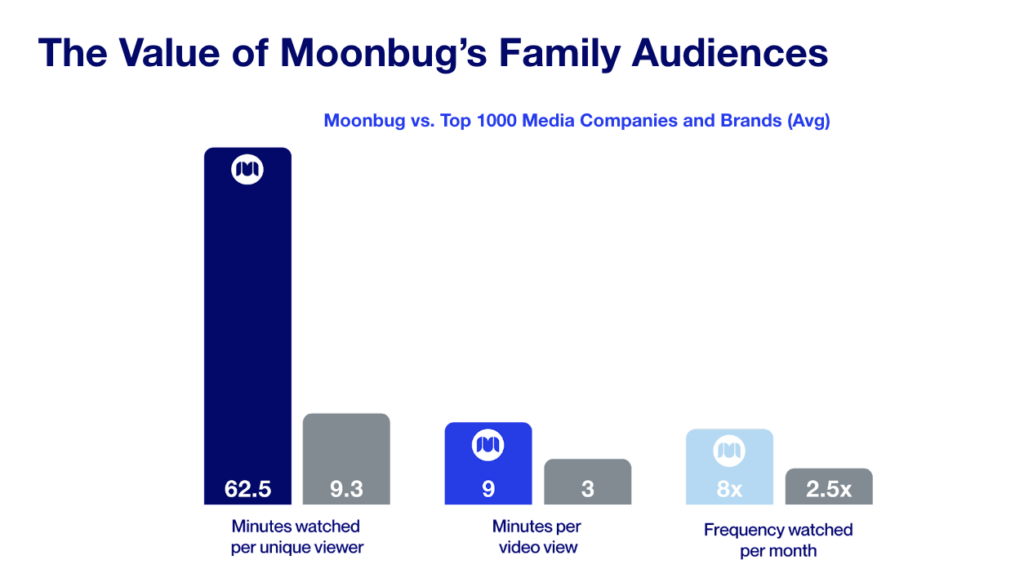 George shared that the biggest indicator of their success is watch time. These insights help them stay ahead of their competition and also find new show brands for acquisitions.
Because kids are the most protected audience, Moonbug often has to rely on flags and indicators to understand not only what do kids want to watch— but what do parents want their kids to watch?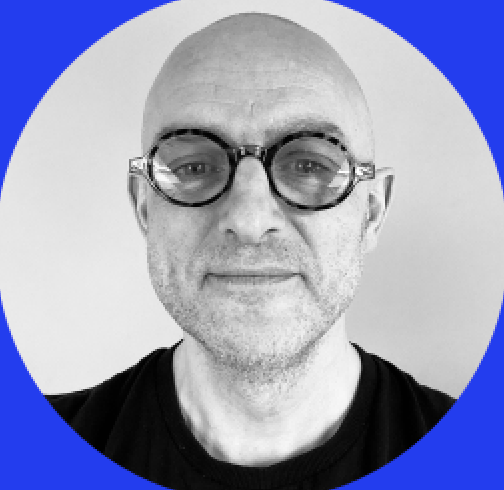 "Tubular provides the best overview of the performance of content that is not within our ownership, i.e. competitive content. It does have some extremely helpful filters in it for helping us to look at made-for-kids content without having to create a gigantic cohort of bespoke content that we monitor ourselves. We measure ourselves against competitors based on both viewing and on watch time."

-Simon George, Head of Video Labs
---
Creating for the family unit
Emma Witkowski, Head of Brand Strategy and Customer Success, shared how they look at two of Moonbug's key demographics.
1. Digital streaming families: Millennial parents with children under 8
Moonbug caters to this audience by empowering children with core life skills such as compassion, empathy, and resilience.
They look for data that tells them what kids want to watch and what parents want their kids to watch.
2. New parents on social platforms: Looking to engage with other new parents looking for advice, tips, and connection
Witkowski called these parents the "Midnight Warriors" as they often engage late at night to discuss the trials and tribulations of parenthood while the kids are asleep.
The discussions inspire their video content. For example, adults looking for potty training tips inspired the CoComelon Potty Training Song which has nearly 250M views on YouTube.
"When responding to a client brief, it has to start with audience and cultural insights because that's what drives the strategy, which then leads to the idea, and then ultimately — the media tactics that we are going to use to reach that client's objectives."

-Emma Witkowski, Head of Brand Strategy and Customer Success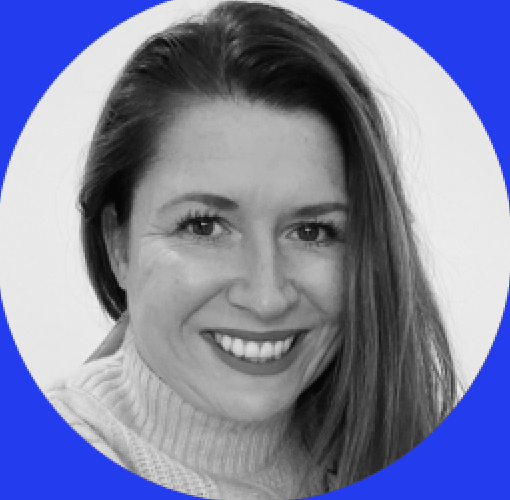 ---
Moonbug sharpens its competitive edge over traditional media broadcasters
Moonbug reaches more people every month than their next four competitors combined. Their digital footprint is massive.
When it comes to show acquisitions, Moonbug respects original integrity and authenticity while also driving major scale. They work very closely with top global merchandising companies so they can compete with traditional kids' media companies that have a long history of product and toy creation.
"In just 4 years we've gone from a retail business of $0 to this year, we'll probably do $1.2B in retail."

-Emma Witkowski, Head of Brand Strategy and Customer Success
In addition to retail, Moonbug is expanding in all directions and different industries. Right now, their music production filled with nursery rhymes and show jingles rack in 200M monthly streams.
They're also exploring audio storytelling for kids, a space that other entertainment companies have not yet penetrated. Live events like Blippi the Musical in London, Moonbug North America tour, and even the CoComelon cafe in Singapore help their brands penetrate culture on a deeper level in-person.
Moonbug is also checking out a new market – gaming.
"As for gaming," George shared, "we're looking at that market with two lenses. One of those lenses is to look at properties that fit with our company vision, strategy, and ethics. The second lens is using gaming properties that we can also create video content from to then loop back to our core video strategy."
---
The future of Moonbug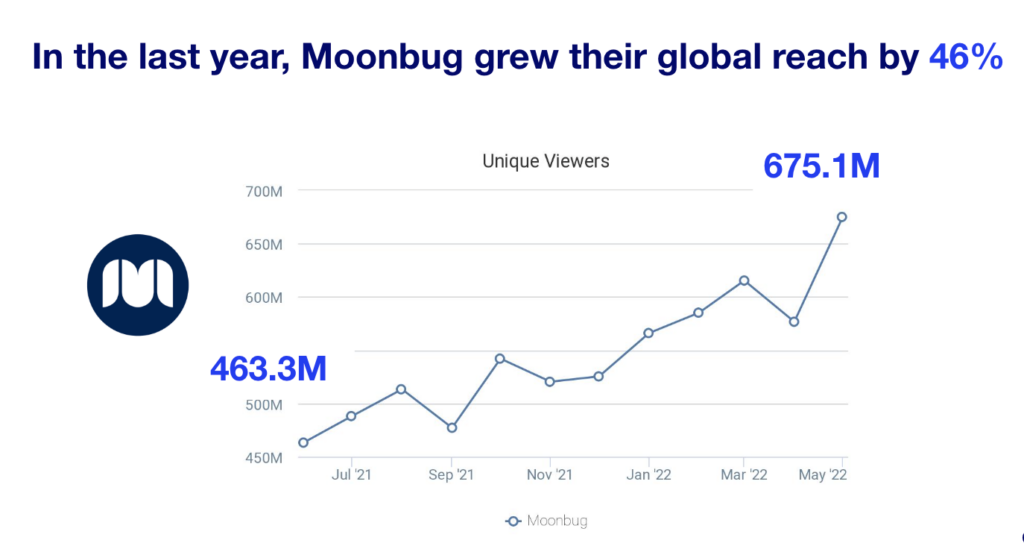 By 2025, Moonbug aims to own five global franchises. Currently CoComelon is their sole franchise, with Blippi not far from gaining that status. The other three will come from their current Moonbug portfolio as well as new acquisitions on the horizon.
The conglomerate is also pressing the gas on driving geographical expansion into Asia after they recently acquired One Animation, headquartered in Singapore, to grow their international market.
George also mentioned that their 0-8yrs demographic can actually be segmented into two. The majority of the content Moonbug currently makes and distributes today is aimed at the preschool age of 0-5yrs. They see the opportunity to bolster out, specifically in the older 6-8yrs audience demographic, where there are different challenges. As George mentions, "For anybody on the call who has children, they will know clearly there's a big difference between a preschool child and a school-aged child."
For more of insights on Moonbug's massive success, watch the full webinar here.
---
Learn more about how you can lean into digital streaming opportunities and position your company as a global leader here.