Nissan hasn't had an ad for the Super Bowl since 2015, and now they've successfully pulled off one of the most impactful campaigns of the Big Game. In 2015, their Super Bowl ad featured a father-son relationship and the hashtag #withdad which was extremely well received. But— in 2022 the car manufacturer decided to make a big splash after a 7-year hiatus. Their new 2022 campaign, Thrill Driver, is a star-studded, high-budget action-packed short film.

In the days and weeks leading up to the Big Game, Nissan released several trailers and behind-the-scenes montages to generate buzz. Going into the game, Nissan was in the #1 spot of our pre-game rankings with 45.5M views across commercials and teasers. Let's look at how Nissan leveraged a 360° advertising approach to maximize the impact of the Thrill Drive campaign.
Schitt's Creek Meets Marvel
Nissan's tactful casting of comedy legend Eugene Levy couldn't come at a more optimal time in the actor's career. Levy played a lead role in CBC's show, Schitt's Creek, which has been nominated for 19 Emmys since 2019. His co-star, Catherine O'Hara, also made a cameo in Thill Driver. Once Levy gets behind the wheel of that 2023 Nissan Z, the comedy actor is transformed into a fully-fledged Marvel action figure, solidifying Nissan's motto: One ride changes everything.
Marvel has several stars joining in on the fun. Nissan ambassador Brie Larson starred in Captain Marvel, The Marvels, and Avengers: Endgame prompts Levy to get in the car, asking, "want to take it for a spin?" Then, Black Panther starlet, Danai Gurira, sits with The Destroyer, aka Dave Bautista, when they see Eugene drive in the yellow NissanZ 3.0-liter twin-turbocharged V-6.
At this point, the experience of driving the Nissan melts Levy's dad-vibes away and he's transformed into a long-haired action character. He's dressed in leather, sports knuckle tattoos, and a five o'clock shadow. It's time for Levy's iconic one-liner to seal the deal. He locks eyes on a gang of bad guys in their black car and smirks, "well, cock-a-doodle-doo." He hits the high-octane engine, speeds directly toward his enemies, and launches the '23 Z off a rooftop and into the air in a death-defying stunt.
Suddenly, we're brought back to reality in a packed movie theater for Thrill Driver's premiere. The stars emerge from the theater in black-tie attire approaching Nissan's all-new electric ARIYA, when Brie Larson swipes the keys from Eugene and says, "I'll drive."
Activations
Like all Super Bowl advertisers, Nissan had the right recipe for success. Humor, star power, and high-budget excitement. However, what made the commercial remarkable was the distribution strategies and the variety of integrations that allowed viewers to interact.
Let's find out how Nissan racked up 62.4M social views on their Super Bowl commercial – before the game even aired:
Building Anticipation: TBWA/Chiat/Day NY (aka, The Disruption Company) helped Nissan create a 360° Ecosystem for ad distribution that mimicked the press tactics used by major motion pictures. Beginning on January 31st, (nearly two weeks before the game) Nissan released two trailers for the short film to build anticipation. Then, a week later, they released the full 60-second short film across multiple platforms, leaving plenty of time to build excitement before the game.
Behind-the-Scenes: To capitalize on the star-studded cast, Nissan needed to create some feel-good behind-the-scenes clips. Behind-the-scenes elements are more important than ever on social video. This content offers a more authentic human connection while also providing extra content and different tactics for advertisers. Thrill Ride is a hilarious, action-packed masterpiece, but the behind-the-scenes clips are warm-hearted and authentic. To leverage the celebrity fandom, these two videos were released in the week leading up to the Super Bowl. To date, there are more than 190k views on Thrill Ride's behind-the-scenes content on YouTube.
Emerging Technology: The 360° strategy wouldn't be complete without a VR experience on social media. This is the first & only Snapchat VR technology that allowed social users to point their phone cameras at cars and turn them into the brand new yellow NissanZ. The best part? It also detects cars on-screen, meaning users could turn any Super Bowl car commercial into a Nissan commercial. Genius.
Audience Engagement: As a nationwide event, Nissan anticipated social media would be on fire throughout the game and halftime show. The car company created a collection of GIFs through Giphy so that game viewers could post their reactions with Nissan Thrill Driver content.
Collectables: As is typical to action-hero movies, Nissan dispersed collectible Eugene Levy action figures and limited-edition Thrill Driver movie posters across the country. The company also partnered with well-known film reviewers to create reaction videos as they would for a full-length feature film.
These activations are the factors that can make or break a campaign. By harnessing a deep understanding of culture and social video through data insights, brands can create initiatives that supercharge content. For example, BMW's "Something Electric is Brewing" campaign featured big-time star power, Arnold Schwarzenegger. But without the 360° campaign approach, BMW only racked up 1.9M YT views compared to Nissan's 62.2M.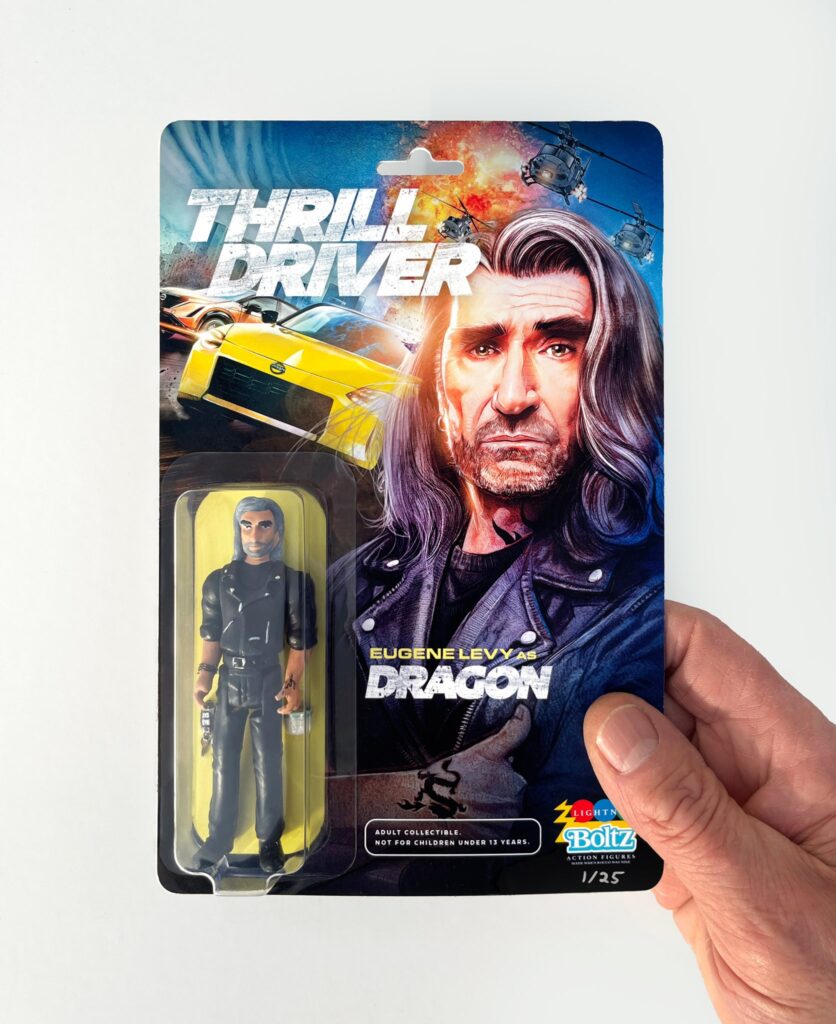 ---
Nissan has returned to the Super Bowl by elevating their ad to be treated like a full feature film in a way that no brand or company has done before – and fully leaning in to the power of social video to make it work. This reverberates the trend of influencers, leveraging larger scale content— the way MrBeast created his own extravagant SquidGame rendition. Both creators and brands leverage long-form popular entertainment to boost their brand.

Nissan's 2022 Thrill Driver advertising strategy shows us that one piece of content can extend many arms in all directions, embracing different platforms, technologies, and trends. It's no longer sufficient to cast big stars and create a high-budget campaign. Partnering with TBWA/Chiat/Day NY allowed Nissan to cover all the bases thoroughly as they returned to the Big Game with a splash.
Insights to Actions: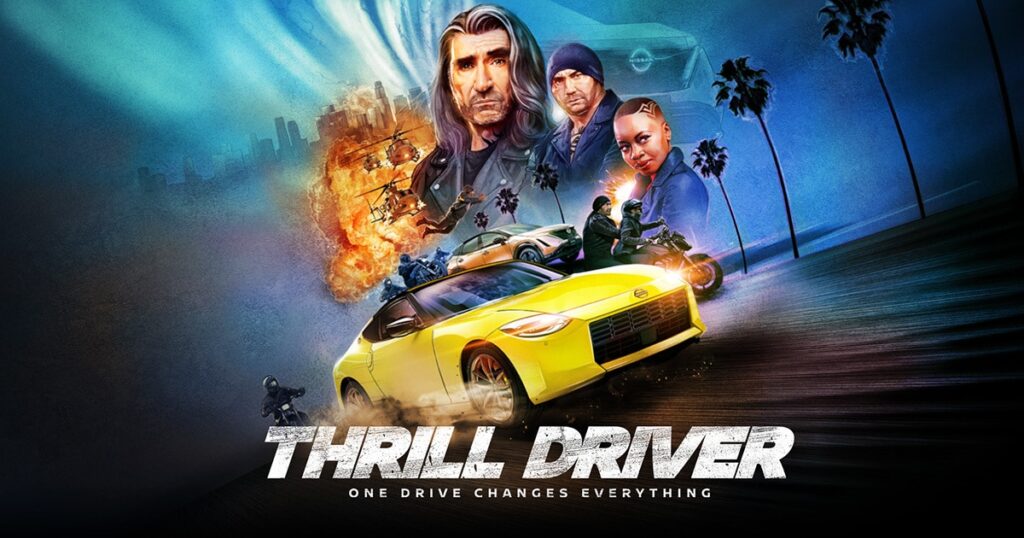 1. Leaking Content on Social Video: Using Nissan's tactic that slowly dripped supporting content prior to an event keeps buzz high, and lets brands control their narrative. While they only paid for a 60-second slot during the live game, Nissan had six pieces of quality content posted across platforms and racked up significant views in advance.

2. Virtual Reality is Here: Not next quarter, not next year. It's here — now. Brands and advertisers that jump on the first wave will be at the forefront of cultural relevance. By Nissan embracing VR, they could turn every other Super Bowl car commercial into a Nissan commercial. This is a very literal example of how VR helps you dominate competing brands.
3. Something for Everyone: The essence of this campaign was to cover every base. Today, with so many platforms and mediums, this is no easy feat. From Nissan's choice to cast actors from different genres to the variety of video content, and various supplemental materials- action figures to VR, the car company provided something for everyone. This is the core of a 360° Ecosystem approach, as it uses one piece of excellent content and brings it to viewers in a way that best suits them.
---
If your company is interested in learning about Tubular can help you refine your content strategy, contact us here.