For years, female athletes have been fighting tooth and nail to earn the same viewership and ad spend that male athletes receive. In 2022, The Grio reported that the average NBA player earns $5.3 million per year, while the average WNBA player brings in $130K per year. The difference among elite players is even more striking. Stephen Curry topped the NBA list at $48 million, compared to the highest-paid WNBA stars earning about $228K.
But in 2023, it seems that dynamics are shifting positively for female athletes. Major advertisers have made big moves to increase spending on women's sports, and sports media has also made strides to put a greater spotlight on women.
With the Women's World Cup right around the corner, U.S. soccer superstar Megan Rapinoe says at a media event in Carson, California:
"It is actually terrible business if you are not tuning in. You are missing out on a large cultural moment. The bottom line is that equality is actually good for business, that is something special that the women's game has and this is the premier women's sporting event in the world bar none and this is a paradigm shift globally, not just in the U.S."

Megan Rapinoe
Below, we take a data-dive into the social video story to understand:
Which strategies are helping viewership skyrocket for women's sports
How women's sports advertising is boosting new revenue
Where the future of female sports on social video is headed
---
Slam-Dunk Views for Women's Sports
College Basketball
Tubular data reveals that in 2022, U.S. social videos about women's basketball reached over 1.06 billion views. But just six months into 2023, views have already hit 844 million— with many more to come between the WNBA season and more college basketball this fall. In 2023, March Madness saw record-breaking TV audiences for the women's bracket, along with an impressive increase in social views, which escalated by 5x year-over-year across social platforms, to be exact.
Softball
But basketball is not the only women's sport to see a rise in viewership over the past year. After a thrilling Women's College World Series, softball views on Facebook are up from 96M to 119M.
Soccer
And of course, every four years, fans go mad for the FIFA Women's World Cup. In 2022, women's soccer amounted to 610 million U.S. YouTube views. This year's Women's World Cup hasn't even started yet and views for women's soccer are already at 686 million on YouTube! With the U.S. coming into this year's tournament as two-time defending champs, there are potentially hundreds of millions of views still coming this year from the team's fervent audience.
There's growing interest in women's soccer at the league level as well. The National Women's Soccer League Championship, sponsored in part by Ally Financial, will be aired on live television by CBS Sports this year. Game highlights have played a big role in social video viewership for the NWSL so far. Tubular's social video data analytics reveal that TikTok's average daily viewership increased by 338% in the month leading up to the 2022 championship game. The channel's top championship video championship garnered over 30.3M views.
Although the championship game doesn't occur until November of 2023, we're already seeing social video viewership soar versus last year. During regular season games in 2022, the NWSL channel averaged 1.7M TikTok views per month. This month, they've averaged 12.8M which is a 647.5% increase during regular season games. We can't wait to see the women's Championship live on CBS Sports in November. Stay tuned to see how this plays out on social video.
Creators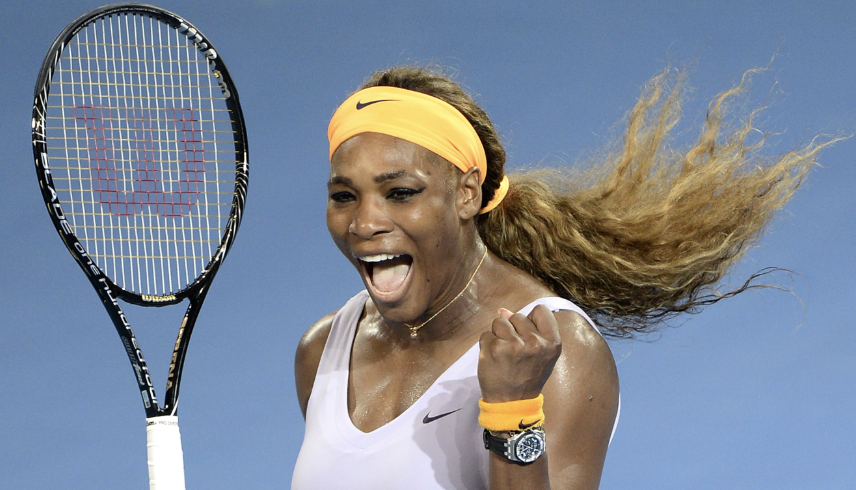 While leagues and teams are racking in impressive views, so are individual athletes. This year, no individual U.S. creator has more views on sponsored videos on Facebook than tennis legend Serena Wiliams. And on YouTube, former cyclist Michelle Khare is one of the most-watched women in the U.S. on sponsored content.
Up-and-coming female athletes are also earning sponsorship dollars since the NCAA recently allowed players to profit off of their name, image, and likeness. Individuals like Haley and Hanna Cavinder (Miami women's basketball), Angel Reese (LSU women's basketball) and Olivia Dunne (LSU gymnastics) are some of the countless women successfully pulling in millions of views and dollars on social video, blazing a trail for those after them to do the same while in school.
---
Advertisers Strike Gold With Women's Sports
"There's just so much upside in women's sports and so much that hasn't been done yet, and I think marketers are recognizing that."

Jon Patricof, CEO of Athletes Unlimited
Big sponsors are making big moves. Google announced a multi-year partnership with sports website The Athletic in November that promises to double the amount of women's sports coverage with a focus on soccer and the WNBA.
In May 2022, Ally Financial announced the Ally 50/50 Pledge, a five-year mission to close the gap of gender inequality in sports. To feed this mission, Ally has committed 90% of their ESPN ad spend to women's leagues.
But how has that commitment paid off? We look to Tubular's Consumer Insights data that ties social viewership to shopping and search behaviors to find out. Consumer Insights revealed that those who watch women's college basketball are 24.5x more likely to visit www.ally.com. This Audience Overlap has increased by 305% since May 2022. With the ability to benchmark growth in website visitation and Audience Overlap, companies like Ally Financial can monitor the success of their investments.
Another sponsor of women's sports is Buick who launched the #SeeHerGreatness campaign for March Madness. The ads ran across all March Madness streaming options featuring epic moments from women's college basketball. When the content was clicked on, fans were redirected to live women's games. With this play, Buick hopes to draw more eyeballs to the often-overlooked tournament and become part of an important conversation.
Molly Peck, Chief Marketing Officer for global Buick and GMC told Front Office Sports:
"As the automotive brand with the highest percentage of female buyers, Buick has an inherent responsibility to advocate for women's rights and equality."

Molly Peck
Campaigns that lean into social causes have been proven to improve overall brand positioning – but let's see how this sponsorship drove ROI:
---
It seems that for the first time, advertisers and viewers are coming together to celebrate female athletes at the highest levels. Huge brands and networks are spending more money moving toward equality, and it's already paying off in the consumer sector.
With the creator economy in full swing, female players are winning the chance to win advertising dollars and close the wage gap. The Tubular team can't wait to see the unprecedented viewership that the 2023 Women's World Cup brings.
If you want to stay on the pulse of culture through social video's single source of truth, it's time to request a free demo of Tubular. Click below to unlock social in a whole new way.