Content creation is like a relationship — it's a two-way street.
LADbible leaders, Jon Birchall and Anna Cole, joined us for a recent webinar to discuss how they keep up with younger audiences, utilize data in their day-to-day operations, and prioritize engagement.
So how exactly do they define "Generation Social"?
Birchall, Director of Editorial Strategy, describes "Generation Social" as any audience, group, or community that uses social media as a part of their daily lives. LADbible's mission is to engage with Generation Social by creating content that resonates with audiences who look to digital channels for the majority of their entertainment, inspiration, and information.
---
How does LADbible keep up with Generation Social?
Leaders at LADbible have reimagined the way publishers interact with audiences— emphasizing that content creation is a two-way street. In order to create content that resonates with Generation Social, the team maintains a deep and unwavering understanding of evolving audience interests, passions, and preferences.
Three key factors allow LADbible to stay on the pulse of what is relevant:
Speaking to (and listening to) Generation Social directly

LADnation, the publisher's internal youth research panel, is where they go to understand exactly what this audience is thinking, feeling, and caring about different topics. They also tap this panel to get perspective about specific brand partnerships and ensure they are listening to the clientele before making business decisions – to solidify their content is aligned with their audience preferences and having their audience feel understood and heard

Quality > Quantity

Generational Social has a nose for authenticity. They can detect when a publisher is listening to their preferences and when a publisher is spamming them with heaps of content for revenue. LADbible employs very strict measurements to evaluate true, quality content.

Constant data evaluation & optimization

LADBible has been a long-time user of Tubular, as well as users of our partners at Chartbeat. While Chartbeat delivers impeccable real-time data for owned & operated sites, Tubular provides a bird's eye view of personal, competitive, and overarching category data. This allows the company to detect changes in both macro and micro trends on site & social.
---
How does LADbible use data in their day-to-day operations?
There's no question that LADbible has achieved it's momentous digital success due in part by their committed usage of various data providers. According to our LADbible speakers, their teams are practically knee-deep in data at all times. It aids them in making minute-by-minute decisions to keep up with the fast-pace of media, while also forming lucrative partnerships with brands, and informing their internal teams on growth and pain points.
During our sit down with LADbible, their leaders informed us of the three most significant ways they use data in their day-to-day operations:
Informing Content Strategy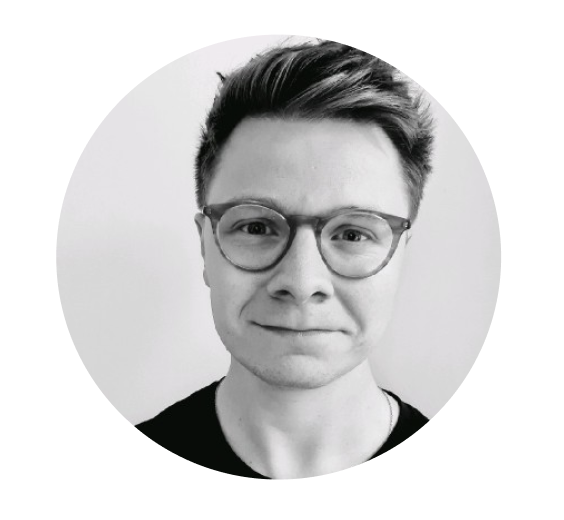 Jon Birchall, Director of Editorial Strategy
"Tubular informs our strategy around formats that are performing best on the different social platforms and what's working well for our competitor set. The Tubular video taxonomy makes it easy to spot some of the top performing categories, subcategories, and also white space opportunities when we're looking to innovate in new areas."
2. Winning Client Briefs
"Different client briefs come from the brands that are looking to partner with us, and we often respond with insight pieces focused on their business objectives, showing that we understand the audience in relation to the category, the brand, and how our audience best fits that brand partnership. But we also do a lot of proactive insight pieces that drill into a deeper understanding of categories to show that we have a strong understanding as well as that we support our originals team and the content pieces that we have at LADBible" 

-Jon Birchall
3. Building Internal Synergy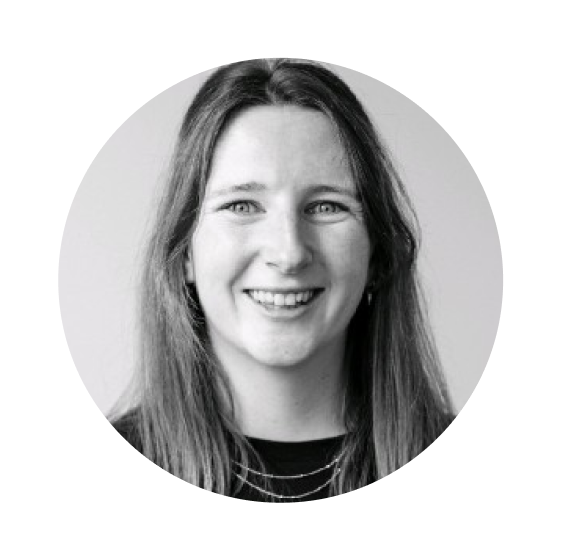 Anna Cole, Sr Research & Insights Manager
"We're really strong on sharing the insights and trends we're seeing across the business to make sure that everything we are doing is data-driven. We have such a vast amount of data at our fingertips, so we want to make sure that everything that we are looking at, reading, and interested in is being shared widely around the business so that all of the teams are able to utilize them. They can get creative ideas and inspiration from the insights which is really key."
---
How is LADbible re-defining success?
Engagement > Reach
While reach will always be one key indicator of a publisher's success, what matters more to LADBible is engagement. Engagement is the true measure of audience affinity and loyalty. After all, when you have an audience of nearly 1 billion, you have to start thinking deeper than just getting more eyeballs.
Jon shared that LADBible holds themselves to ultra-high standards of engagement. In fact, he even shared their "five-minute rule":
"Within five minutes, a post has to hit a certain level of checkpoints from an engagement perspective. This speaks to us moving away from pure scale. Fundamentally, we want to build those deeper relationships. It's real-time ruthlessness. Even if we've put a lot of time and effort into a piece of content, if our audience isn't engaging with it within five minutes, we'll switch it out for something else."

– Jon Birchall
Engagement measurements can vary across platforms and on-site. For instance, Chartbeat informs LADBible how long people are staying on pages, how far they are scrolling, and the number of clicks they average. These measurements of quality tell the publisher that audiences aren't just reading the headline and first paragraph before closing out the page.
Moreover, Tubular can inform LADBible how long people are viewing their social content. This is especially important on platforms where billions of users are scrolling, and watching just two seconds of an Instagram Reel before swiping. Tubular lets publishers understand quality viewership so they can strategize to improve true loyalty.
While engagement is key to informing content strategy, it's also what sells LADbible to commercial brands.
"Is our audience engaging with [our content] beyond just pure eyeballs? That allows us to drive those bigger commercial outcomes because we can have really honest, transparent conversations with clients, and say,' look, we've got a fantastic audience relationship. This is something that you'll want to play into'".

– Jon Birchall
The truth is— there are plenty of publishers and creators with billions of views. What stands out to brands is engagement and audience loyalty! A creator might have billions of viewers but how many of those viewers are loyal to and trust that creator? Loyalty and trust sell.
---
LADbible leaders compared content creation to being like relationships— a two-way street, between publisher and viewer.
Audience understanding is at the center of everything they do. It informs how they attract and serve their brand partnerships, how they nurture engagement, and how they unify the different arms of their business.
With so many platforms, formats, audiences and topics, it's difficult for major publishers to move at a quick pace while maintaining a unified view. That's where Tubular and Chartbeat enter the chat.
Tubular offers you a bird's eye view of what's happening on social video across categories, as well as how well you and your competitors are performing.
Want more from LADbible? Watch the full webinar here.