When Taco Bell announced they would pull the Mexican Pizza from menus during the pandemic in 2020, the internet went wild. Within a matter of weeks, there were over 100,000 signatures on a Change.org petition. The Twitterverse lit on fire with people protesting the menu change, one of them writing "Today is day 70 of my Taco Bell boycott until they bring back the #MexicanPizza."
While the fast-food brand could have posted a short message to their social pages or returned the item to menus. Instead, they chose to capitalize on the cultural moment and really make it spicy.
Taco Bell marketers understood this: social video audiences aren't lit up by short ads — instead they go crazy for captivating entertainment they can really engage with. In Tubular's latest insights report, our data shows that 9 minutes is the average length of video viewed by Gen Z audiences. Insights like these should reassure risk-taking for brands considering creating more elaborate and innovative content types.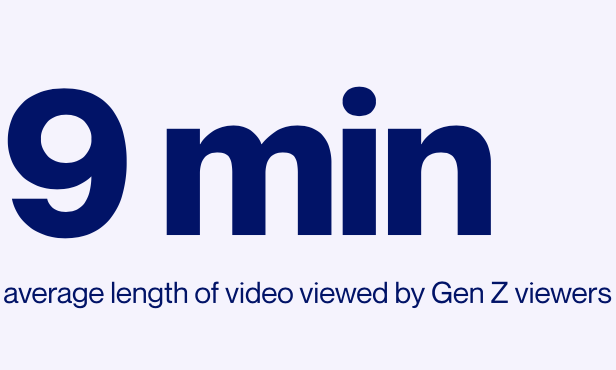 Additionally, our report Nourishing Relations with Fast Food Diners, uncovered that postsabout menu items are the most published content type by fast food brands. In this graph, you'll see just how much menu item contents outweigh content related to pop culture, sports, and business.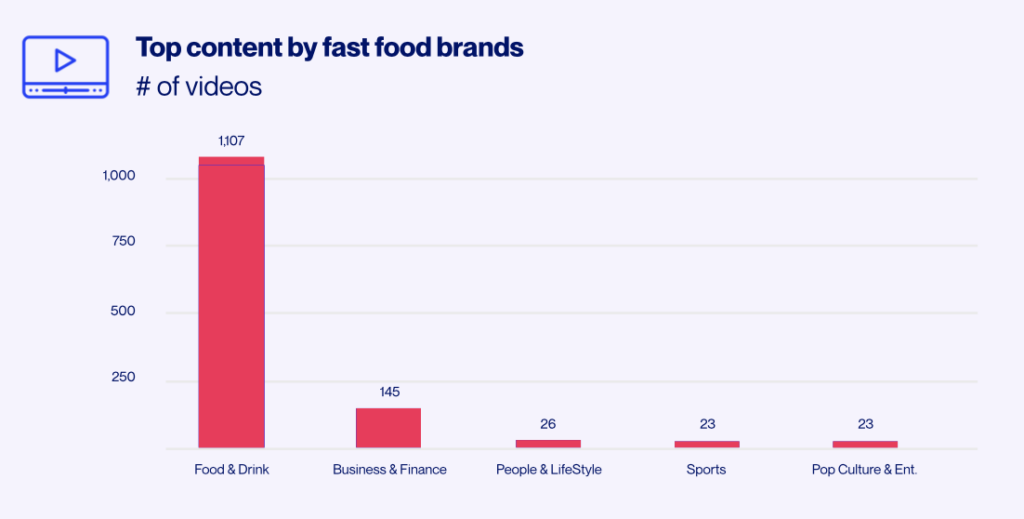 However, Tubular data also shows that these posts actually don't perform the best. In fact, pop culture and entertainment posts actually get 10x the amount of engagement per video than menu item announcements.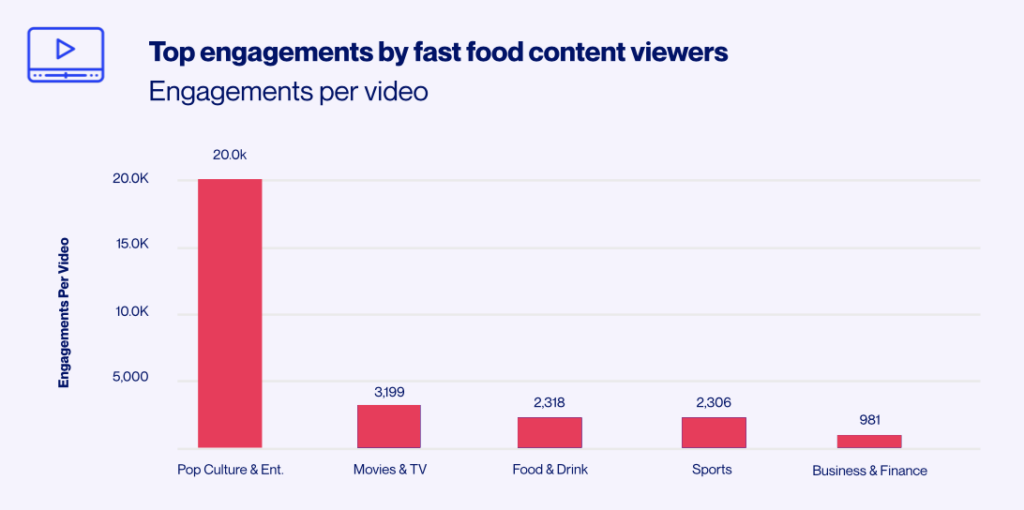 While Taco Bell could have made a few posts and announced the return of the pizza, they created a really innovative and exciting campaign around this cultural moment. This is a question all advertisers should be asking themselves: how can we lean into popular culture and other media formats and recreate our own campaign?
KFC had success in this tactic with their short Lifetime film featuring Mario Lopez. Taco Bell did just that. And we're here for it.
Diversification of Audiences
In what world does young, poppy Doja Cat meet country singing legend Dolly Parton? In Taco Bell's Live Mas world.
Long before Taco Bell employed these icons to star in their Mexican Pizza the Musical, they had been vocal about their love for the menu item in the media. During an interview with Insider Parton said she thought they should bring the menu item back.
Then, the pop singer Doja Cat posted to Twitter "I will do everything in my power to bring back the Mexican pizza from taco bell".
According to Dolly's Instagram, the front of the script states "Based on the true story of the Internet losing its mind." As celebrities and consumers alike took to the internet protesting the loss of Taco Bell's Mexican Pizza, the creative minds at the food brand created a media strategy to capitalize on the unexpected cultural moment. And… a star was born!
How Taco Bell is Connecting with TikTokers
Along with A-list musicians, Taco Bell also looked to TikTok stars to support this project and connect with younger generations. Our favorite TikTok musical duo, Barlow & Bear, was brought on the project to write the musical score. There's been a significant buzz around the duo as they wrote the first-ever Grammy-award-winning TikTok album based on Netflix's Bridgerton. Aligning this project with the duo is an indicator that Taco Bell is watching what's happening on social and is tapping in on a cultural moment. TikTok username Taylor not Swift commented, "If Barlow and Bear are involved, I will absolutely be watching".
In this video, the two tease, "so, now that we've wrapped up our past project, what should we write about?"
As Taco Bell began leaking content around the beginning of May, they started to post entertaining supplementary material. Here's a hilarious TikTok of a guy named Milo auditioning for Fire sauce packet #3.
We also get a sneak peek of the musical script that encourages TikTok users to perform the duet in another video. Using these popular TikTok content types that promote viewer engagement helps spread the virality of the campaign and grows awareness.
Taco Bell the musical will premiere live on TikTok on May 26th. We'll be watching!
---
Insights to Actions
1. Seize the cultural moment
Whether it's Milani responding on social video to the Johnny Depp vs. Amber Heard case or Starbursts capitalizing on the resurgence of Berries and Cream boy, it's important that brands who strike gold (albeit by random chance) maximize the moment. In fact, Taco Bell has really set the standard of what it looks like for brands to respond to and engage with social video audiences.
2. Supplementary material on large productions gets the most bang for your buck
While creating musicals and short Lifetime films is a larger investment for brands, you also get an incredible amount of supplementary materials you can use. There are teaser videos, posters, soundtracks, audition tapes, and more. We saw this with Nissan's epic Super Bowl ad that mirrored a large-scale film premiere. There were movie posters, trailers, behind the scenes, and more… Eugene Levy even had a real-life action figure made after his fictional character!
3. Diversifying participating creators is key to attracting various demographics and creating buzz
From Dolly to Doja Cat, Taco Bell called on all sorts of creators to collaborate on the production of their live TikTok musical. Victor Kunda, the British fashion icon and creator has over half a million TikTok followers and 36M likes on the platform.
If your company is interested in learning how Tubular can help you refine your content strategy, contact us here.