Are you tired of investing in social video only to see a spike in viewership with no real results to show for it? Likes and views are great, but they don't achieve lower-level marketing goals like driving sales or building loyalty.
We know you are no stranger to the ye ole' marketing funnel, but is your social video strategy aligned with that funnel? Social video is not only good for driving awareness. It's time to get strategic and to stop throwing spaghetti at the wall (we know marketing budgets are tight right now).
In this four-part series, we'll guide you through the stages of the marketing funnel and show you real-world examples of social video campaigns that achieved greatness. Say goodbye to guesswork and hello to a well-curated, effective social video strategy! Get ready to patch up your leaky funnel.
This week, we're starting with Awareness, and over the next month we'll go through each of the lower-level stages:
Consideration
Conversion
Loyalty
Let's dive in and talk about two unique strategies for driving Awareness on Social Video.
---

Objective: Maximizing marketing budget by increasing reach while also increasing the likelihood of a second or third touchpoint.
How to:
Look for creators with the highest reach amongst your target demo
Uncover creators that have a reasonable amount of overlap
Signs of a leaky funnel:
Creators have too much audience overlap so reach is not maximized
Creators have too little audience overlap so there is no noticeable 'buzz' created on social media
Let's check out one of the most exciting examples of a campaign that achieved impressive reach and virality on social video.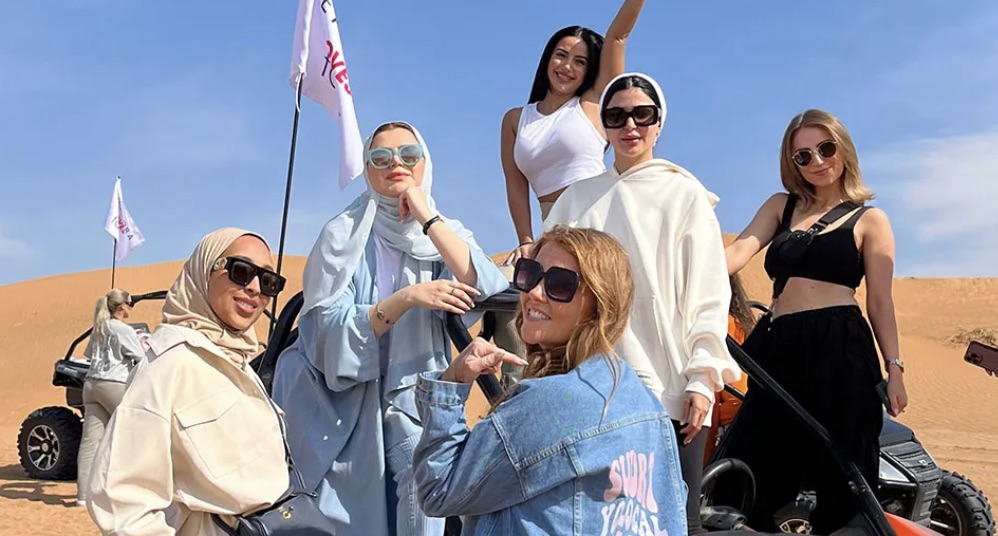 #TrippinWithTarte: Mega beauty creators fuel uproar surrounding an extravagant influencer trip
In early 2023, Tarte invited 30 mega influencers on a once-in-a-lifetime luxury trip to Dubai all expenses paid: business class on Emirates, private villas at the Ritz Carlton Al Khaimah, high-end wardrobes, endless makeup products, fabulous parties, and excursions into the Al Wadi desert.
TikTok audiences responded with a myriad of reactions ranging from FOMO to fandom, to even criticizing the trip as "tone-deaf". Sleuths picked apart videos from the trip to guestimate how much the trip cost the Tarte brand.
Some of the biggest influencers including Alix Earle, Meredith Duxbury, and Monet McMichael posted tons of content such as "day in the life" and get ready with me (GRWM) videos. The most popular GRWM video was a collab between several of the largest influencers. The video was hashtagged #trippinwithtarte and won 7.5M+ views and over 7,000 comments.
The problem with this video? None of the influencers used or even mentioned a Tarte product in their makeup routine. In fact, many TikTok viewers call the mega influencers out in the comments section.
And these comments are only the beginning of the reactions to the trip. In fact, there are a total of 730 videos on TikTok about the trip. TikTok detectives quickly uncovered new Tarte marketing positions on LinkedIn just after the trip suspecting that whoever threw the extravagant event was fired soon thereafter. Others speculated that the overarching irony of an influencer trip where influencers aren't actually posting about the brand was a ruse to get people talking.
As far as generating Awareness goes, this trip blew it out of the water. The hashtag #TrippinWithTarte has over 140 million views with an 11.5% engagement rate, and #TarteDubaiTrip has over 20 million views.
Does this campaign deliver on lower-level KPIs such as funnel consideration, conversions, and loyalty? Not likely.
By partnering with mega-influencers with a good amount of overlap, the brand was able to take over TikTok for at least a week or two (considering the speed of social, this was no simple task).
---

Objective: Increase reach by extending into social video categories that have a high overlap with your target demographic.
How to:
Leverage adjacent content categories that hit your target demo while also reaching new audiences
Find those who have common interests with your current consumers
Signs of a leaky funnel:
Targeting one content category minimizes reach
Awareness spend is wasted on retargeting those who already know about your brand
Below is one of our favorite examples of a campaign that leaned into new categories to reach new customers: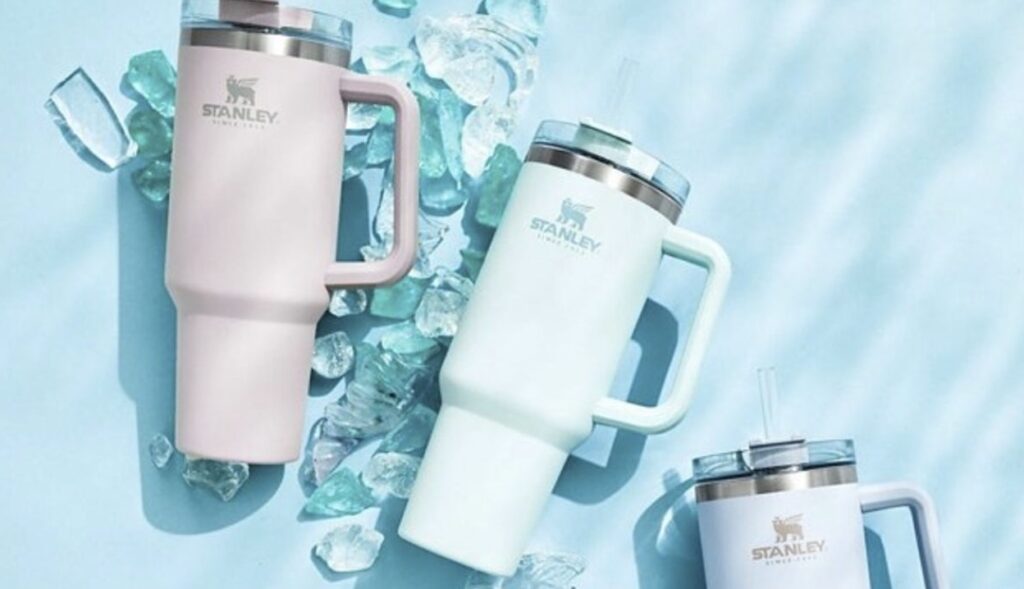 Stanley Water Bottle Uses Social Video to Reach New Audiences
Just a mere 110 years after being established in 1913, the Stanley outdoor & camping gear brand is activating adjacent audiences on social video to tap into the mainstream. And just like that, their consumer base exploded. Aside from the outdoor consumer, this brand has successfully captivated audiences from:
College campuses and GenZs
Young parents
Fitness lovers
Stanley's water bottle has achieved TikTok cult fame. But how? Aside from it being a great, quality product that comes in cute colors, fits into cup holders, and keeps ice cold for 24 hours, the brand has enlisted a game-changing social video strategy.
Their social media takeover has led to the bottles consistently being sold out in stores and online. The brand seemingly launches a new line of colors every week to satiate consumer demand. Videos about #stanleycup (and no, we don't mean the hockey playoffs) have garnered 700M+ views on TikTok over the past 365 days.
Let's check out how the Stanley outdoor brand has infiltrated adjacent social video categories thereby expanding its consumer base exponentially:
1. The Stanley Cup Becomes a Status Symbol on College Campuses
From Hydroflask to Yeti, other water bottle brands have come into fashion on college campuses, but none so prevalent as the Stanley cup. Visitors of Stanley's website (stanley1913.com) are 41.9x likely to watch social video content about Greek Life.
You've never seen a water bottle epidemic like this one:
2. Millennial Parents: It's a Lifestyle
Let's start with the data, shall we?
Tubular's Consumer Insights proves that young parents are interested in Stanley products:
People who buy Stanley products on Amazon are 39x more likely to watch videos about Potty Training
Those that shop for Stanley products at Target are 21.3x more likely to also shop for Diapers & Baby Products
But how did they infiltrate the millennial parent audience?
Back in May 2021 a lifestyle YouTuber, But First, Coffee, who often provides life hacks, organization, and mom tips posted a sponsored video showing her daily routine. She uses her Stanley cups (yes, multiple) throughout her busy day while taking care of her kids and keeping hydrated. This partnership paid off big time. Tubular data analytics tell us that those that watch the But First, Coffee channel are 38.9x more likely to shop for Stanley products on Amazon.
The trend has since grown over time. By Christmas 2022, the Stanley cup was on the Christmas list of every mom across America.
This popular TikTok video with 8.1M views reads "Told [my husband] all the moms got the Stanley cup in their stocking stuffer". She then films him driving to several stores including two Super Targets to find the Stanley cup completely sold out.
3. Stanley Partners with Fitness Influencers
The Stanley brand has reached beyond its outdoor category and dipped into adjacent social video audiences by leveraging strategic partnerships with celebrity fitness icons.
Here are a couple of the most iconic ones to date:
A partnership with So You Think You Can Dance's Alex Wong, also shows positive benefits for the Stanley brand. Tubular's social video analytics indicate those who watch Alex Wong videos are 9.2x more likely to buy Sports Water bottles on Amazon.
Social Media instructor

Katie Austin (affiliated with PopSugar Fitness) introduced her favorite water bottle to accompany her workout. Tubular's Consumer Insights show that this was a good choice for Stanley. PopSugar Fitness viewers are 14.5x more likely to purchase Water Bottles on Amazon and 12.3x more likely to purchase Stanley products.
If we can learn anything from the Stanley brand, it's to think outside your immediate category for advertising and paid partnerships. Your current consumer base is multi-dimensional. They don't adhere to just one category on social, and neither should you! If you use tools like Tubular's Audience Also Watches, you can understand what else your audience is interested in. This data can guide your partnership strategies in the future. When you partner with influencers who are adjacent to your category, you retarget many of your existing consumers while also broadening your reach and touching new ones.
---
Let's review some of the key takeaways from Part 1 of our Social Video and the Marketing Funnel: Awareness.
Strategies:
Partner with mega-influencers with a reasonable audience overlap

Look for creators with the highest reach amongst your target demo
Uncover creators that have a reasonable amount of overlap
Target adjacent social video content categories to reach new audiences

Reach those who have common interests with your current consumers
Hit your target demo while also reaching new audiences
We hope you enjoyed the first part of our Educational Guide and the real-world marketing examples that exemplify each strategy. Awareness and social video are a match made in heaven. We see companies achieving new levels of greatness all the time…but reaching lower-level funnel goals can be more difficult.
In the following weeks, we will do this exact same exercise with the rest of the marketing funnel:
Consideration
Conversion
Loyalty
If you just can't wait to unlock our strategies social video throughout all funnel stages, you can download the full report here: Social Video Funnel Optimization: Your Educational Guide to Success.
---
If you're interested in staying on the pulse of culture through social video's single source of truth, it's time to request a free demo of Tubular. Click below to unlock social in a whole new way.